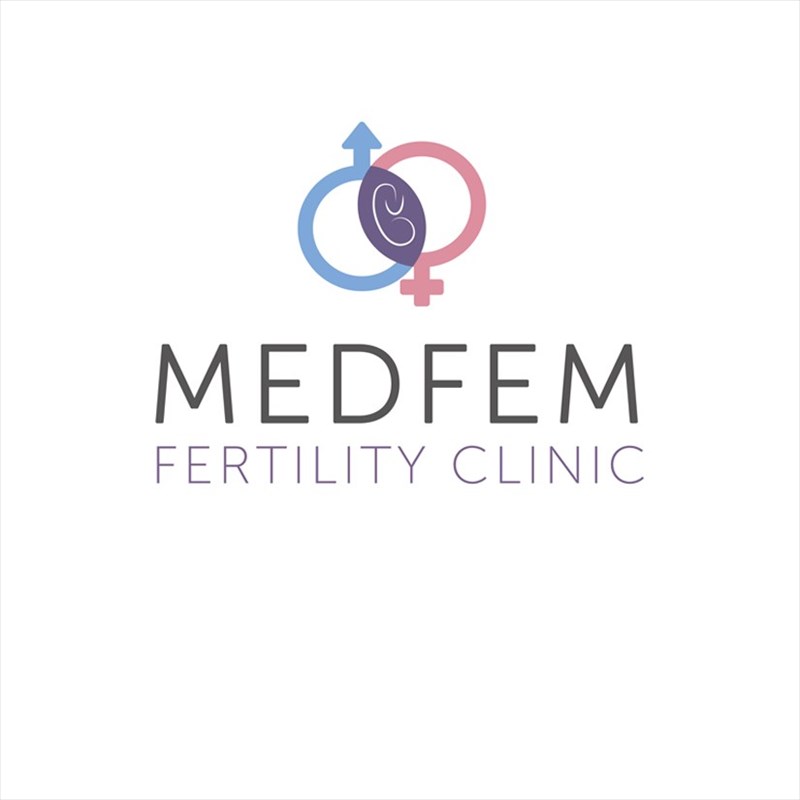 Based in Johannesburg, South Africa, MedFem Fertility Clinic has been in the business of making the dream of having a family a reality for thousands of people since 1980. They have played a role in bringing over 16,000 babies into the world and are also responsible for some of the country's first IVF births.
This dynamic team of innovative reproductive medicine specialists, with over a century's worth of collective experience between them, is internationally renowned in the field of infertility treatment, offering patients not only the cutting-edge in technology and medical advancement, but also compassionate, individualised care.
Each member of the clinic's staff is completely committed to providing patients with the most positive experience imaginable and an unsurpassed hallmark of excellence is evident at every contact point through one's journey at Medfem.
The Medfem team is passionate about educating people on various reproductive and fertility issues and as such, lends their vast expertise to the medical review of some of MyMed.com's articles on these subjects.
Medfem's Reproductive Medicine Specialists
Dr Johan Van Schouwenburg
MB.Ch.B. 1970 University of Pretoria
D.A. (FRCS + FRCP) 1974 (London)
M.Pharm.Med. 1977 University of Pretoria Medical School
M.Med.(O+G) 1981 Universtiy of Stellenbosch (Cum Laude)
M.C.O.G. (SA) 1981 Universtiy of Stellenbosch (Prize for best candidate during 1981)
M.R.C.O.G. 1981 (London)
M.D. 1984 Universtiy of Stellenbosch Thesis: Parameters of normal ovarian cycles and the application thereof on the treatment of infertility.
F.R.C.O.G.1996 (London)
Registered as Subspecialist in Reproductive medicine with the Health Professionals Council of South Africa
Founding member and director of Medfem Fertility Clinic, Dr Van Schouwenburg formed part of the team at Tygerberg hospital that performed South Africa's first In Vitro Fertilisation (IVF) treatment in 1983. He then went on to co-establish the In Vitro Fertilisation Units at Tygerberg Hospital and the University of Stellenbosch as well as Sandton Clinic, before opening Medfem Fertility Clinic in 1992. Dr Schouwenberg also acted as a founding committee member of the Association of reproductive Biology of SA from 1988 to 1996.
Dr Antonio Rodrigues
MBBCh (1979) University of the Witwatersrand
FCOG (1989) University of the Witwatersrand
MBA (2000) Henley Management College London
Founding member and director of Medfem Fertility Clinic, Dr Antonio Rodrigues is not only a reproductive medicine specialist but an expert on the effects of lifestyle on fertility in both men and women. His research inspired the book "Faster, Better, Sicker – Time Urgency Perfectionism Stress and Your Health" (Rodrigues, Rodrigues & Wolff).
Dr Rodrigues is also an expert in minimally invasive surgery and assisted Georen Pharmaceuticals in the development of StaminoGro, a Growth Hormone Secretogue, antioxidant, vitamin and mineral complex that assists fertility by increasing natural growth hormones in the body.
Dr Nicholas Clark
MB BS (1989) University of London, University College & Middlesex School of Medicine Obstetrics & Gynaecology
FCOG (1999) South African College of Medicine
FRANZCOG (2012) Royal Australia New Zealand College of Obstetrics & Gynaecology
Subspecialty Reproductive Medicine (2009) Health Professions Council of South Africa
Reproductive Medicine Specialist and director at Medfem since 2012, UK native Dr Nicholas Clark has extensive international experience in Gynaecology and Obstetrics having practiced in the United Kingdom, South Africa and Australia.
He was introduced to IVF under the guidance of the illustrious Professor Lord Robert Winston, a pioneer in the field of fertility and IVF and has been working in the field ever since.
Dr Joanne Pottow
Bachelor of Science in Biochemistry and Microbiology (1999) University of Port Elizabeth.
Postgraduate Diploma in Management (2001) Wits Business School.
MBBCh University of Witwatersrand
FCOG: Obstetrics & Gynaecology South African College of Medicine
M.Med (O&G) University of Witwatersrand
Before becoming a Gynaecologist, Dr Joanne Pottow obtained a degree in Biochemistry and Microbiology as well as a PDM and worked as a product manager for L'Oreal. While she enjoyed all that the corporate world had to offer, the call to medicine was a strong one and she returned to university to get her medical degree. During her time as an intern at the Chris Hani Baragwanath Hospital her love for gynaecology and obstetrics was born.
Dr Pottow's special field of interest when it comes to reproductive medicine is egg freezing. She really does believe that modern women can have it all if they choose to and has a passion for empowering them to be in control of their lives and the decision to start a family. She is also committed to educating both genders on fertility issues in an honest, yet positive way and encouraging young women to consider egg freezing in their early twenties to ensure that they have viable fertility options should they require them in future.