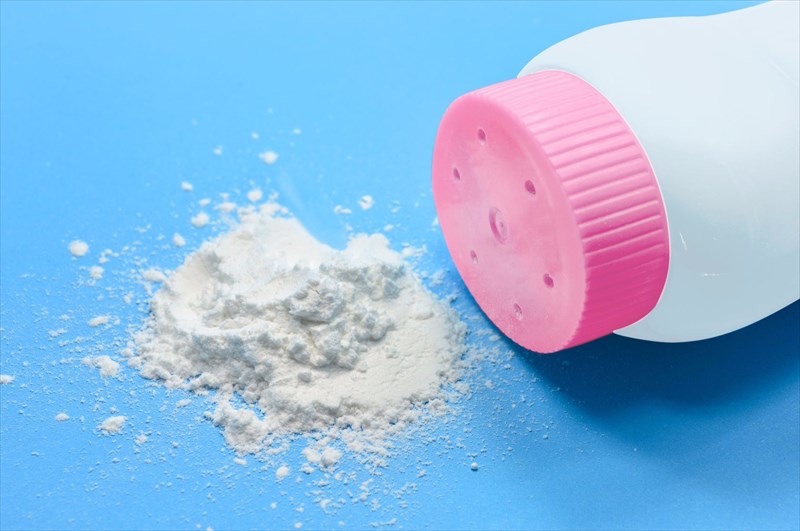 Could talcum powder aid in the development of ovarian cancer?
Johnson & Johnson (J&J) face multiple lawsuits from women who claim that they developed ovarian cancer using their products to help prevent moisture and vaginal odour.
On Monday the 22nd of August 2016, Johnson and Johnson was ordered by a jury in California, USA to pay $417 million to a woman who claimed that after using the talc-based Baby Powder from Johnson's for feminine hygiene reasons, she developed ovarian cancer.
Due to its anti-caking and highly absorbent nature, talcum powder has been used in body products and cosmetics for decades. Talc is a clay mineral which in its most natural form contains asbestos, a known carcinogen (cancer causing substance), although baby powder and cosmetics have used asbestos-free talc in their ingredients since the 1970's. However, studies done on asbestos-free talc have produced contradictory results, leaving room for cancer concerns.
Cancer begins with the body's cells multiplying or growing out of control rather than following a normal lifecycle. Ovarian cancer starts in the ovaries, the abnormal cells rapidly increase and grow, forming a tumour. The ovaries are female reproductive glands that are also responsible for the production of hormones such as progesterone and oestrogen. It is thought that when applied to the genitals, talc particles may travel up the vagina, into the uterus and fallopian tubes and ultimately reach the ovaries, causing inflammation that could lead to the development of ovarian cancer.
While treatable with a survival rate of 92% over a five-year period before it spreads beyond the ovary (stages IA and IB), too often ovarian cancer goes undetected until it has metastasized and spread to the stomach and pelvis, making it the most fatal of all cancers of the female reproductive system.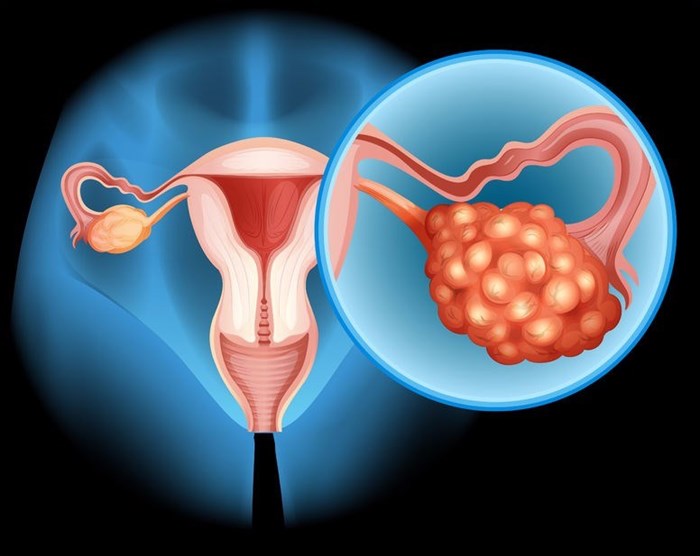 Due to the concerns over talc's potentially carcinogenic properties, a great deal of research has been focussed on determining a causal link and certain types of cancers. To date studies have largely focussed on the link to lung cancer due to exposure in talc mills and mines, and ovarian cancers, when talcum powder is applied to the genitals on a routine basis.
More than 20 studies have linked the use of talc powder based products to ovarian cancer since 1971. A further analysis done in 2003 found that 16 of these studies showed that women that used talcum powder were 33% more likely to develop ovarian cancer. In 2016 a retrospective case control study in two United States states found that talcum powder usage may cause the development of inflammation in the body which could result in ovarian cancer years later1.
On the other hand, some experts argue that case control studies like those mentioned above are less rigorous and prone to bias, relying on women's recollection of how much and how often they make use of talcum powder. They add that more rigorous prospective cohort studies, which are regarded as being scientifically superior to case control studies in that they provide more definitive answers, have failed to establish a link between talc use and an increased risk in the development of ovarian cancer.
Regardless of these facts, in what is considered the largest lawsuit to date, the verdict was in favour of 63-year-old Eva Echeverria, who stated that she had used Johnson & Johnson's Baby Powder since she was 11 years old. 10 years ago, Eva was diagnosed with ovarian cancer and according to the lawyers working on the case, the diagnosis is terminal. Her lawsuit was the first talcum powder related case to be heard in California out of hundreds still awaiting trial.
The lawsuit alleged that Johnson & Johnson was aware of studies linking the increased risk of ovarian cancer with talcum powder usage, but failed to warn consumers. A statement which was refuted by Johnson & Johnson's lawyers.
The Los Angeles superior court verdict then went on to award Echeverria $347 million in punitive damages and $70 million in compensatory damages.
Lawsuits against Johnson & Johnson regarding the sale of their talcum powder products and the associated link to ovarian cancer have been ongoing since 2013. The company now faces 4,800 similar claims nationally, with orders to pay more than $300 million in damages to multiple individuals after similar verdicts were handed down in Missouri during 2016 and the first half of 2017.
However, the company firmly believes that the verdicts reached in these cases and especially the most recent one go against decades of reliable science that proved the safety of talc as a cosmetic ingredient.
Representatives have stated that while their sympathy is with the Echeverria family, they strongly disagree with the outcome of the recent trial and plan to appeal the cases in time.
References
1. NCBI. May 2016. The Association Between Talc Use and Ovarian Cancer: A Retrospective Case-Control Study in Two US States. Available: https://www.ncbi.nlm.nih.gov/pubmed/26689397 [Accessed: 22.08.2017]