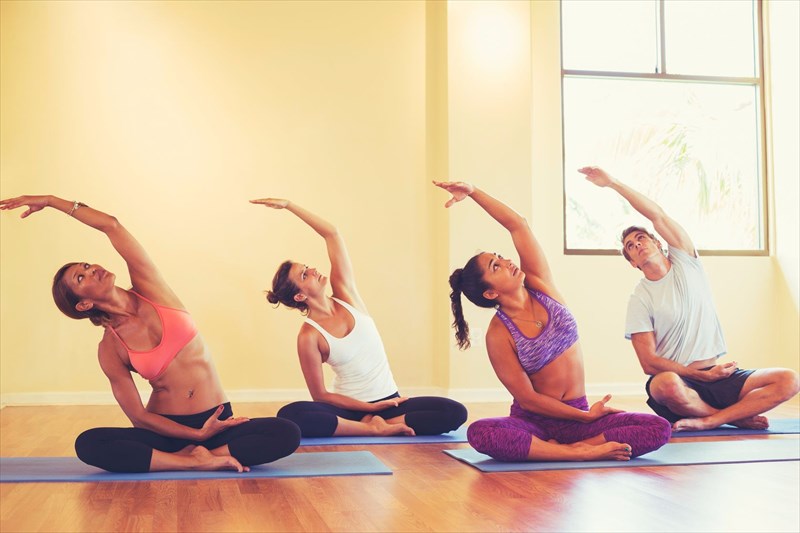 Could yoga be the new 'happy pill'?
A recent study conducted by Brown University researchers, as well as the Eyes of the World Yoga Centre and the University of California, found that yoga may be able to ease the symptoms of depression. This was the largest study ever done to investigate the link between depression and mindfulness and exercise associated with yoga.
The research consisted of a randomised trial that aimed to determine whether or not yoga is a means of effective, albeit additional treatment, for those suffering from depression. The specific participants tested suffered from symptoms of depression and did not respond to treatment with antidepressants.
Researchers involved in the study noted that current treatment options available for depression are not as effective as they should be, with nearly a third of those treated for depression not responding to treatment. Therefore, interventions need to be put into place to aid in treatment options.
A systematic review was previously conducted that concluded that those who practiced yoga experienced some improvement in their symptoms, as opposed to patients who received the usual care.
The most common kind of yoga used in this study is known as hatha yoga, this particular kind of yoga combines physical exercise with mindfulness.
Study participants were recruited through advertisements and consisted of 122 adults. The participants needed to have moderately severe depression, which was scored by the QIDS (Quick Inventory of Depression Symptomatology), a well-validated scoring system. Moderately severe depression has a score between eight and 17. The participants also did not have any other mental health issues, histories of drug abuse or other problems. They also had very minimal experience in the field of yoga and had been on a stable dose of antidepressants for a period of eight weeks.
The participants were put into random groups where 63 of them had to attend weekly yoga classes, and 59 of them attended classes on health education, both groups had to attend their classes for a period of 10 weeks.
The yoga classes consisted of meditation, relaxation, postures, education based on home practice and breathing exercises. The participants who attended classes had to attend these at least once a week. Every single class was conducted by a registered yoga instructor.
The classes on health education were conducted according to the same schedule, where participants had to attend at least one class a week of two classes available. The instructors for these classes had to follow a specific manual which covered the following general health education topics:
Smoking
Alcohol abuse
Nutrition
Caffeine
Sleeping
Managing pain
Preventing chronic diseases
The participants were then assessed weekly for the 10 weeks, their assessments continued for a further six months following the initial 10 weeks. The biggest interest from the study was what their depression score would be according to the QIDS scale once the classes and education were completed.
In order to ensure that the results were as accurate as possible, the researchers also noted the class attendance as well as any additional treatments that patients may have undergone. Nearly all of the participants continued with their dosage of antidepressants during the study, with 40% of them attending psychotherapy sessions.
The results
Those who attended the yoga sessions had an average attendance score of 8.9 sessions over the 10 weeks, and those who attended the health education lessons had a score of seven classes over the 10 weeks.
There was no effect on the scores to be seen at 10 weeks. However, when the researchers looked at the results over the six months, they noted that 51% of those in the yoga group had reported at least a 50% improvement in their depression symptoms. On the other hand, there was a 31% improvement in the health education group.
The researchers, therefore, found that yoga, as they had hypothesised, does have a positive impact on the symptoms of depression in boosting general health, social and physical functioning.
One must take into consideration that the findings are for a specific group of the population and cannot represent a global scale. The group chosen also had an interest in participating in yoga and health classes as they responded to the advertisements, others may not have the same response when doing something they do not enjoy.
Therefore, research on a larger scale is needs be conducted to prove these findings within a broader population sample, but one can conclude that yoga and physical exercise may be an avenue for some depression sufferers to explore as an additional treatment option for the symptoms of depression.