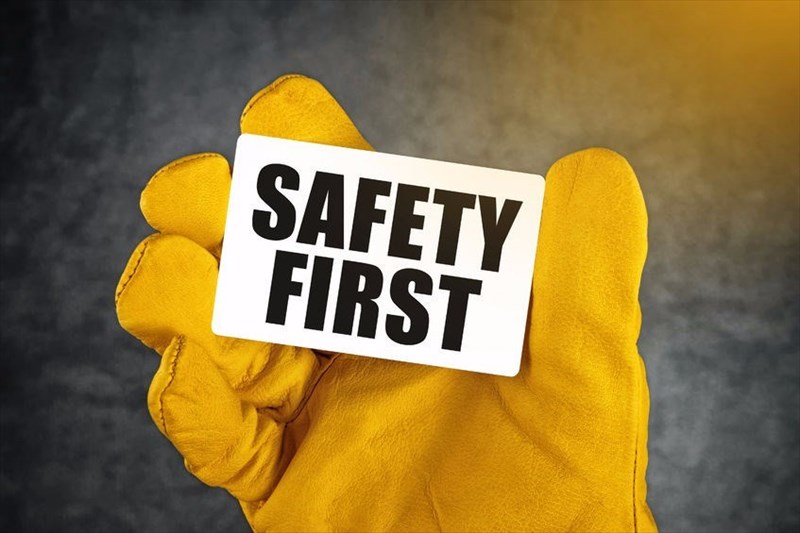 Garcinia cambogia's effect on sex hormones
Garcinia cambogia has been investigated for possible claims on the toxicity of the plant after a study19 found that although the plant is effective in suppressing the accumulation of fat in obese rats, it has a highly toxic and atrophic effect on the testicles of male rodents. This side effect was only seen in rats who were given between 778mg to 1244mg of HCA/kg a day, and not in the group of rats given 389mg/kg per day. These results led experts to believe that Garcinia may have an impact on sex hormones in animals and possibly even humans.
Following these controversial findings, another study20 was performed to research the effects that Garcinia cambogia extract has on serum sex hormones in overweight humans. A total of 44 participants received either Garcinia cambogia extract (1667.3 mg a day which is the equivalent to 1000mg of HCA a day) or placebo for a period of 12 weeks. The Garcinia group did not show any significant alterations to the serum oestrone, testosterone and oestradiol levels. These findings indicate that the supplementation of Garcinia cambogia extract at the dosage levels that are commonly recommended for the use in humans does not affect sex hormones.
An additional study21 involving 60 volunteers conducted over eight weeks, noted that doses of up to 4667mg of Garcinia cambogia, more specifically that found in a weight loss formula known as Super CitriMax or HCA-SX (which is a novel calcium/potassium salt of hydroxycitric acid) a day were deemed as safe.
Serotonin toxicity related Garcinia cambogia
A case involving a 35-year-old woman22 who was taking an antidepressant known as escitalopram, a selective serotonin reuptake inhibitor (SSRI), who also started supplementation with Garcinia cambogia extract, subsequently developed serotonin toxicity, also known as serotonin syndrome. In this case, the woman was taking Garcinia cambogia for a period of two to three months, her supplements contained 60 percent HCA, as well as calcium and potassium. She took two capsules three times a day, which was within the recommended dosage according to the packaging of the product. Most Garcinia cambogia weight loss supplements available contain 20 to 60 percent of HCA (the natural acid reported to have an effect on serotonin levels)23.
The woman was stable on her medication before taking Garcinia cambogia. However, it is difficult to determine what the exact cause of her subsequent disorder was as there is no proof that Garcinia cambogia was the only factor in causing her symptoms of sweating, tremors and stuttered speech.
This case does however illustrate how the combination of Garcinia cambogia and certain SSRIs may lead to symptoms associated with serotonin toxicity/syndrome. However, further investigations would need to be conducted to confirm these claims.
Drug-induced liver damage
Dietary supplements are an increasingly common cause of drug-induced liver damage. This brings about another major concern regarding the safety of Garcinia cambogia and the potential relationship between Garcinia cambogia and liver toxicity. The issue was highlighted in 2009 when the FDA (Food and Drug Administration) warned the public against using weight-loss products that contained HCA as doing so could lead to liver issues and banned the use of HCA in weight loss products23.
One supplement in particular which once contained Garcinia cambogia is Hydroxycut24. This weight loss aid was linked to hepatotoxicity (chemical driven liver damage) and has recently been reformulated with the new version no longer containing HCA. This product also contained other ingredients, and as a result it is not yet clear as to whether HCA from Garcinia cambogia or one of the other constituents was to blame for the adverse side effects.
Following the initial hepatotoxicity claims, further cases associating Garcinia cambogia (HCA) with hepatic (liver) failure arose. Due to these findings, authorities continue to exercise caution when it comes to the use of Garcinia cambogia. However, there is no definitive evidence that Garcinia cambogia is a direct cause of liver damage and failure23.
Other possible side effects of Garcinia cambogia include:
Dry mouth
Dizziness
Diarrhoea
If you are pregnant or breastfeeding, it is advised that you consult with your doctor before using any natural supplements such as those which contain Garcinia cambogia as research regarding the side effects of it in pregnant and/or breastfeeding women is limited.
The verdict on Garcinia cambogia and safety
There are hundreds of weight loss products on the market today that contain Garcinia cambogia extract. These products are not always compliant with regulations regarding contaminants precluding consumer toxicity. Therefore, public awareness of the potential dangers of Garcinia is vital.
The current regulation and monitoring of dietary supplements should be more intensely scrutinised in order for the identification of dangers and purity of the products available to be improved. Celebrity endorsements and backing from the 'medical media' should also be monitored carefully for accuracy. However, these scenarios represent those that would be in place in an ideal world and are far from the reality of what is actually going on.
Very few agencies and regulatory bodies are in place to test and monitor natural substances and misinformation regarding these is rife. Thus, the onus falls on the consumer to do their research before purchasing any natural products, and even this is difficult when so much false information abounds. Therefore, is advised that you always seek advice from a licensed healthcare professional before ingesting any over the counter weight loss products or supplements.
If you suffer from liver issues or various other health concerns, your doctor may advise you against the use of products containing Garcinia cambogia and refer you to a nutritionist or dietician for proven, clinical weight loss solutions.
References
19. NCBI. 2005. High dose of Garcinia cambogia is effective in suppressing fat accumulation in developing male Zucker obese rats, but highly toxic to the testis. Available: https://www.ncbi.nlm.nih.gov/pubmed/15680676 [Accessed 20.11.2017]
20. NCBI. 2008. Effects of Garcinia cambogia extract on serum sex hormones in overweight subjects. Available: https://www.ncbi.nlm.nih.gov/pubmed/18316163 [Accessed 20.11.2017]
21. NCBI. 2010. Safety assessment of a calcium-potassium salt of (-)-hydroxycitric acid. Available: https://www.ncbi.nlm.nih.gov/pubmed/20946014 [Accessed 21.11.2017]
22. NCBI. 2014. Serotonin Toxicity Associated with Garcinia cambogia Over-the-counter Supplement. Available: https://www.ncbi.nlm.nih.gov/pmc/articles/PMC4252288/ [Accessed 20.11.2017]
23. NCBI. 2016. Dangerous dietary supplements: Garcinia cambogia-associated hepatic failure requiring transplantation. Available: https://www.ncbi.nlm.nih.gov/pmc/articles/PMC5143754/?tool=pmcentrez [Accessed 20.11.2017]