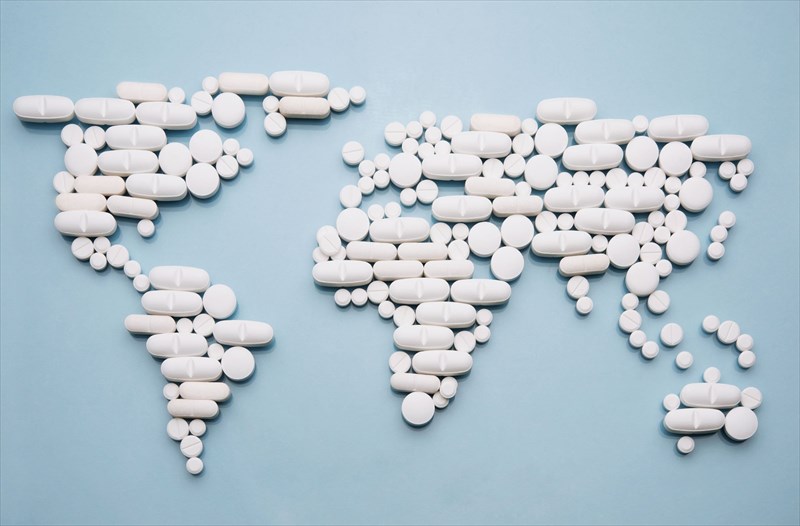 The general quality of healthcare has come under the spotlight in a joint report by the World Health Organisation (WHO), World Bank Group and the Organisation for Economic Co-operation and Development (OECD). (1)
Published earlier this month (5 July 2018) the report - 'Delivering quality health services: a global imperative for universal health coverage', highlights glaring substandard practices which can be attributed to lost productivity in the healthcare sector, as well as increased costs.
The president of the World Bank Group, Jim Yong Kim believes that "Good health is the foundation of a country's human capital, and no country can afford low-quality or unsafe healthcare." He adds that "Low-quality care disproportionately impacts the poor."
This has both moral and economic repercussions, which contribute to an unsustainable healthcare system.
Key objectives for this jointly compiled document aim to provide governments with an accurate, evidence-based description of the current quality of health service across the world, as well as highlight the importance of achieving the much-improved public health goals that have been outlined. The participating authors offer descriptions on ways quality healthcare can be achieved at both national and international levels.
This is the first time that these three organisations have collaborated to produce a joint effort report of this nature and their message is clear – offering healthcare without quality is a disservice to humanity and the economic success of the country in which people live.
Health check: What the report highlights as the global problem with healthcare
The report's authors believe that the substandard factors identified are inhibiting any progress for improvements to be sufficiently made in numerous countries around the world. In their view, medication errors, inaccurate diagnosis, unnecessary or inappropriate treatment procedures, safety issues within clinical facilities, substandard training or expertise and inadequate clinical practices are some of the key contributing areas.
Middle and lower income countries are, as would be expected, worse off in terms of these substandard factors. At least 10% of patients admitted to hospitals in such countries are high-risk for acquiring infections while hospitalised. In higher income countries, this expectation drops to 7%. Within high-income countries up to 15% of hospital expenditure relates to additional care for secondary infections experienced by hospitalised patients. The key factor in why this happens relates to inadequate hygiene practices, implementation of infection control practices, as well as inappropriate use of antimicrobial medications for treatment.
Other key take-outs from the report include:
Only 7 low and middle-income countries in Africa are able to achieve an accurate diagnosis, at best, 75% of the time. An average of 45% is how often clinical guidelines are followed for the treatment of common medical conditions.
Within 8 classified African and the Caribbean countries with a high mortality rate, access to quality health services for maternal and paediatric care needs was found to be substandard. A mere 21% for paediatric illness care, 26% for family planning care, as well as 28% for antenatal care was found to be effective enough.
Medication errors (even in countries where use is sufficiently regulated) occur in at least 1 in every 10 prescriptions issued. Errors are predominantly dose-related. In developing countries around 30 – 40% of patients are adequately treated with medications that comply with correct clinical guidelines.
In low-income countries patients that are 'harmed as a result of incorrect treatment' stands at an average of 38%. By comparison, this burden is around 18% for high-income countries.
If quality healthcare is below standard, scarce resources are effectively being wasted and contributing to added costs which could have, by and large, been prevented. Healthcare services that are provided unnecessarily may not improve quality outcomes accordingly either. One major issue in this regard relates to the overuse of antibiotic mediations. Using these to treat respiratory tract infections, for instance, can add at least 36% to the overall cost of care – which is a preventable expense.
An analysis of all 34 OECD countries shows that at least 10% of all hospital expenditure is currently being used to correct medical errors deemed preventable, including the treatment of acquired infections during hospitalisation.
As part of the WHO's Millennium Development Goals (MDGs) agreed upon between the year's 2000 and 2015 and committed to by 191 United Nations member states and 22 international organisations, population health goals in countries with lower income levels were key on the agenda. It has been recognised that some of the major health issues identified at the time have seen some improvement – preventable child mortality has been reduced by 53%, maternal mortality by 43% and new HIV infections by at least 38%. (2) Poor living standards and lack of education do appear to result in higher mortality rates when compared with higher quality of living and educated populations. The goals agreed upon aimed to correct the glaring healthcare deficiencies noted between poorer and higher-income populations by improving resource and technical expertise gaps.
Substandard quality of healthcare is one of the core reasons maternal and child mortality rates have been high, especially in lower income nations such as those in Africa and Asia. Access (even if in much improved percentages) to essential healthcare facilities alone is not sufficient enough to improve the overall quality of care. The standard of healthcare is still a critical factor.
Former WHO Director-General, Margaret Chan puts it plainly into context - "What good does it do to offer free maternal care and have a high proportion of babies delivered in health facilities if the quality of care is substandard or even dangerous?"
In 2015, the agenda was revised for a new set of goals. The united Nations General Assembly proposed the SDGs (Sustainable Development Goals) – Transforming our world: The 2030 Agenda for Sustainable Development. In terms of health, parties involved committed to 'universal health coverage' – meaning that steps would be implemented to ensure that all populations and communities were provided with access to 'promotive, preventative, curative, rehabilitative and palliative' care facilities. The SDGs effectively recognised a key need for quality care on a national, regional and international level if any wellbeing was to be attained at all.
To achieve this, financial investments were required from all committed parties. The report estimates that the initial US$ 134 billion annual financial commitment would need to be increased within the committed period. An estimated US$ 371 billion is now required annually by 2030. Investment in health systems is important for the acceleration of progress. This can help to strengthen global health security and ensure that value for money is achieved.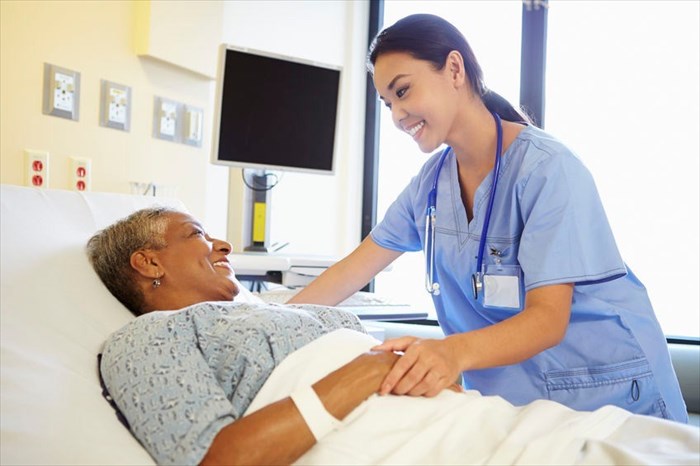 How is quality healthcare defined?
The report defines the quality of healthcare based on the current SDG guidelines. Quality care must provide healthcare services to individuals and populations in a manner that increases the potential for desired health outcomes in a way that is consistent with current expert knowledge. Ensuring the correct care procedures at the right time characterises 'quality healthcare'. Coordinated efforts which minimise resource wastage and harm to patients are also key.
Thus, quality care must be aimed at generating improvements in overall health in a way that can be measured instead of merely increasing service inputs. Refining system processes in a manner that reflects the aims of key stakeholders is also not regarded as key to providing quality healthcare. Quality care must be implemented in a curative and preventative way within adequate facilities for the community-based public it is providing a service for.
The authors of the report believe that if countries, even those which are low-income, can improve the healthcare outcomes of their populations, the quality of the services provided can be better enhanced too. Globally, quality healthcare should thus be attainable.
Countries which carry higher rates of non-communicable diseases, such as cancer, diabetes, cardiovascular conditions (like heart disease, heart attack and stroke) and respiratory disorders (like asthma and COPD / chronic obstructive pulmonary disease), certainly require improvements in quality healthcare. Facilities providing care are sometimes required to do so for much of a person's lifetime. Care can include the reduction of relevant risk factors, offering necessary screening tests, management of diagnosed medical conditions, and sometimes rehabilitation or palliative care.
The report outlines 7 measurable outcomes that the authors believe are in line with the most up to date medical knowledge and expertise. To achieve quality care, healthcare systems must be…
Effective – Evidence-based guidelines must be adhered to in high, middle and low-income countries in order to better achieve higher rates of treatment effectiveness.
Safe – Errors in diagnosis, surgical procedures and medication recommendations, as well as infections acquired during hospitalisation and adverse events experienced during long-term care can and should all be avoided in order to ensure patient safety. The report notes that safety issues in healthcare result in a direct loss of productivity, as well as dwindling levels of trust towards healthcare systems within communities. Corrective costs considerably exceed those of prevention. For many countries, this can add up into the millions or even billions in wastage.
People-centred – Patient experiences, expectations and perceptions are important for all income level countries (low, middle and high). People-centred care involves a positive experience with a healthcare provider, explanations (detailing the nature of care) that are simple to understand, as well as being given the opportunity to ask questions, express concerns and be actively involved in the treatment process. Lower income countries tend to experience less people-centred care than in high-income areas.
Timely – Delays in receiving elective or emergency procedures / appropriate medical treatment may sometimes result in fatalities which could have been prevented in some areas. Delayed treatment times tend to vary among different countries. The OECD noted one example in their report - a hip replacement waiting time of 42 days in the Netherlands, compared to around 290 days in Estonia and at least 400 days in Chile. In some low or middle-income countries, patients can wait up to an hour or more to be registered or admitted to a facility before even being attended to by a doctor. Addressing time delays for care at all income levels must be undertaken and these improved.
Equitable – Decent and reasonable care is not equal among all income level populations. Improvements in quality care are required across the board, especially so in lower-income countries where access to sufficient care is lacking the most. For instance, the report notes that a mere 17% of pregnant women in Kenya have access to basic care for the delivery of their babies.
Integrated – A growing number of people are being diagnosed and treated for chronic conditions (including non-communicable diseases) which are complex, requiring coordinated care. For some, coordinated care involves dealing with multiple health conditions. Care is required for many years, sometimes throughout a person's life. Care that is well coordinated and integrated among specialist fields can bring about improved support and better health outcomes. Unavailable records or test results, a lack of medical history information being adequately shared, miscommunications between doctors and general practitioners being unaware of specialist care are some of the problems encountered which can hinder coordinated care as required. Improvements can be made across all income levels.
Efficient – Wasted resources has been high on the health agenda for many years and must be addressed across all income levels. Inefficient service delivery, unnecessary or inappropriate use of medications (including regulation issues whereby prescription medication can be obtained without a script), overuse or an oversupply of medical equipment, underuse of facilities or corrupt practices are some of the problems contributing towards rising healthcare costs and substandard care. Public health outcomes are thus poor.
The bottom line of the report is that overall, poor quality healthcare is holding back significant and necessary progress within all income-level populations around the world. The current level of care is not improving the overall health outcomes of communities, and as such is imposing additional costs which individual families, whole populations, health systems and the economy can ill afford.
The report makes one thing very clear - Global health objectives across all income levels cannot be attained without quality care.
In the words of OECD Secretary-General, Ángel Gurría – "It will remain an empty promise."
To correct this, adjustments must be made – country communities need to integrate quality into the very foundations of their existing health systems. Positives to focus on include support and motivation for all involved; access to well-equipped facilities; safe and user-friendly devices, technologies and medicines; improved information systems that drive efficient care; effective financing systems and the development of a national quality policy and strategy – which sets correct standards, enforces regulation, educates health workers, managers and policy-makers; as well as effectively involves broader communities in understanding the healthcare provided to them.
The report ends off with a 'call to action' chapter urging the world's communities and healthcare systems to make more of concerted effort towards meeting the quality care objectives laid out as per the SDG agreement. (3) A strong commitment made today can surely improve the world's overall quality of health – no matter the income level.
References:
1. World Health Organisation. July 2018. Report: Delivering Quality Health Services - A global imperative for universal health coverage: http://www.who.int/servicedeliverysafety/quality-report/en/ [Accessed 10.07.2018]
2. World Health Organisation. July 2018. Report: Delivering Quality Health Services - A global imperative for universal health coverage, Chapter 3 - Global state of healthcare quality: http://www.who.int/servicedeliverysafety/quality-report/chapter3.pdf?ua=1 [Accessed 10.07.2018]
3. World Health Organisation. July 2018. Report: Delivering Quality Health Services - A global imperative for universal health coverage, Chapter 6 - The quality call to action: http://www.who.int/servicedeliverysafety/quality-report/chapter6.pdf?ua=1 [Accessed 10.07.2018]