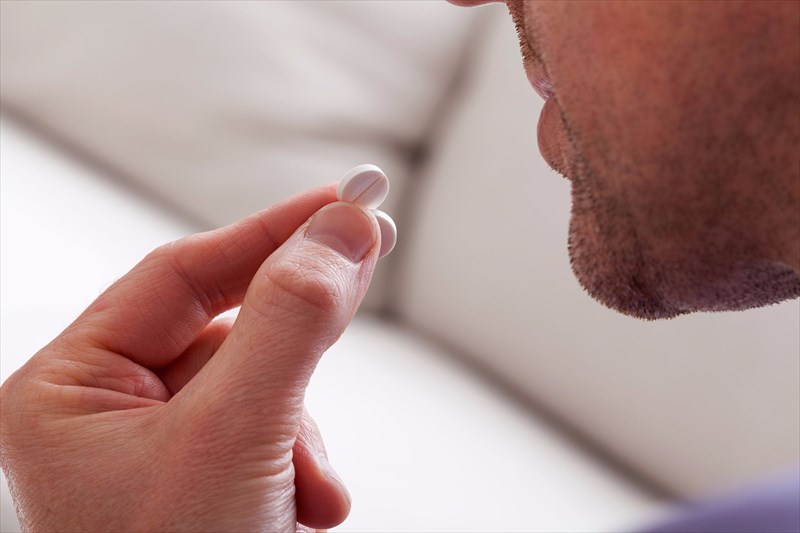 A pill that tells medical professionals if their patients are actually taking their prescribed medication?
Abilify MyCite is now an FDA-approved drug that contains an embedded sensor which digitally tracks absorption of medication in the body.
On 13 November 2017, the U.S. Food and Drug administration (FDA) approved a new combination drug that has been a few years in the making. The drug, Abilify MyCite (Aripiprazole) has been designed to assist medical doctors with being able to track when and if their patients are taking their prescription medication according to schedule. Which patients? Those with specific mental illnesses – namely, manic depression and major depressive disorder, bipolar 1 disorder (i.e. severe mania and depression) and schizophrenia.
The drug is not necessarily intended to track other medications being taken. The drug in itself, is an FDA-approved medication for the treatment of symptoms relating to these disorders, but with a clever little sensor called an Ingestible Event Marker (IEM). For those with the above-mentioned conditions, as well as for those treating these disorders, this combination drug could very well be the breakthrough in effective treatment that has been lacking over the years.
A tracking sensor, (a minute chip – about the size of a grain of sand) made from copper, magnesium and silicon ions (at levels that are deemed safe for ingestion) has been embedded into the drug, which then signals messages to a wearable patch and digital software. These messages alert doctors that the prescribed medication has been taken, and is being ingested or absorbed into the body of a specific patient. The drug/patch combination links to a smartphone (or similar device), which allows both doctors and patients to track, and keep a record of medication use through digital software.
Does this development mark the emergence of a new digital medicine tracking system?
The manufacturers of this combination drug seem to think so, and now with FDA approval, the stage is set to make a positive difference in the lives of mentally ill patients.
What is Abilify MyCite and how did it come about?
Abilify (aripiprazole) was discovered by Otsuka Pharmaceutical Co. Ltd (with headquarters in Tokyo, Osaka and Naruto, Japan), and was initially available as a dopamine partial antagonist (approved by the FDA in 2002 to treat schizophrenia). The pharmaceutical drug was marked as one suitable for the acute treatment of manic / mixed episodes that are associated with disorders such as bipolar 1 disorder (specifically in adults), as well as for the maintenance treatment of bipolar 1 disorder patients and schizophrenic adults, and as a potential adjunctive therapy for those receiving antidepressant treatment for major depressive disorder (particularly if patients displayed ineffective treatment responses).
The approved combination drug is the pill formulation of this atypical antipsychotic which is now embedded with an ingestible sensor. The first of its kind, this combination brand name drug, Abilify MyCite originally surfaced on the FDA's radar in 2012, and has now received a stamp of approval.
The ingestible sensor in the pill links to a wearable sensor patch, as well as a medical software application that measures the ingestion process (once the drug reaches the stomach). Thus far the drug is aimed at adults with bipolar 1 disorder, major depressive disorder and schizophrenia – all conditions whereby the taking of medication can sometimes become problematic. Many patients wilfully discontinue their medication use simply because they do not like the drug side-effects. Others believe that they do not have an illness at all, and thus have no need for medication. Schizophrenics can also sometimes become intensely paranoid regarding the intention of their treating doctors and choose not to trust the medication being prescribed.
Due to the condition being a severely disabling and chronic brain disorder, schizophrenia sufferers typically exist in a world of suspicion which has the effect of making an individual withdrawn. Symptoms can include the hearing of voices which aren't really there, or believing that others are reading or controlling their mind and thoughts. Manic depressive individuals experience severe shifts in energy and mood, alternating between highs in mood and increased activity, and depression, restlessness and a decreased need for sleep. During highs, thoughts may race, a person may speak quickly and display impulsive behaviour. This then drops to a complete depressive state, which can also prompt withdrawal. Such behaviours can be tricky to treat long-term when it comes to consistency in medication taking. Abilify MyCite aims to address such complicated issues. The developed tablets can be taken in 2mg, 5mg, 10mg, 20mg and 30mg strengths for treatment use.
The ingestible sensor and wearable patch, developed by Proteus Digital Health (Redwood City, California, USA), was also given clearance by the FDA for use in the USA and the European Union by the Medical Device Directive (CE Mark Designation).
On 10 September 2015, the FDA approved of the drug application made by Otsuka Pharmaceutical Co. Ltd and Proteus Digital Health. The two companies presented this New Drug Application (NDA) for approval showing that the combination drug could be developed as a single tablet and was sufficiently complete for a thorough review. Approval in 2015 allowed the team an opportunity to measure the actual schedules of medication-taking by specific adult patient groups, and evaluate the physiological response. The information acquired allows for medical professionals to then communicate objective information to their patients. With their consent, this information can also be communicated to other treating physicians and caregivers.
The aim is to use digital medicine as a way to better improve medication taking patterns, and assist physicians with being able to better tailor treatment to a patient's needs. The reason? It was assessed that between 30 and 50% of chronically ill patients around the world (and specifically in developed countries or regions) are not consistent in taking their medication as it has been prescribed. For those suffering from certain mental conditions, medication is usually required on a long-term basis.
Unfortunately, it is not entirely surprising that such patients become erratic with their medication taking. The effect is that treatment falls below par and limits the possibility of managing an illness sufficiently. This then has a domino effect by costing healthcare sectors exorbitant amounts of money in unnecessary treatment costs, as a result of disease relapses and other problems, which could have been avoided.
On the opposite end of the coin, treatment relapses also have a lot to do with communication problems. Those with severe mental disorders often have a habit of not communicating well with their physicians and healthcare teams regarding their medication taking habits. This too has a direct implication on treatment outcomes and the progression of their disorder.
"We believe this new Digital Medicine could revolutionize the way adherence is measured and fulfil a serious unmet medical need in this population," says president and CEO of Otsuka Pharmaceutical Development & Commercialization, Inc., William H. Carson, M.D.
In the application, Abilify MyCite was shown to be able to sufficiently measure treatment adherence in adults who display acute manic and mixed episodes associated with bipolar 1 disorder and schizophrenia, as well as serve as an additional treatment means which can assist with primary therapy in those being treated for major depressive disorder. The drug thus benefits both patient and healthcare teams alike, and an opportunity to improve treatment of these types of disorders through real-world efficacy for the individual, while also doing away with unnecessary healthcare costs.
On 26 April 2016, the FDA issued a Complete Response Letter for the new drug application (drug / device combination product), signalling the completion of the review. This allowed Otsuka's atypical antipsychotic drug, and the cleared Proteus ingestible sensor the opportunity to provide the FDA with additional information and data 'clarifying the product'. The team were requested to supply information detailing the conditions under which such a product would be used, as well as to provide other human factor investigation data (testing which evaluates all risks of use, device efficiency and overall safety).
The teams from both organisations responded to the Complete Response Letter with some level of disappointment that the drug combination was not yet officially approved, but stated a commitment to working with the FDA to ensure all questions and concerns were sufficiently addressed, as well as provide the detailed information requested.
More than a year later (13 November 2017), FDA approval came and the drug along with its embedded sensor has now been given the thumbs up for tracking medication ingestion in schizophrenic, and bipolar 1 disorder (with acute manic / mixed episodes) patients, as well as for use as an add-on treatment for major depression in adults.
The stamp of approval is regarded as a show of support for the development and use of new technology in the area of prescription medication, which also opens a door for researchers to better understand how the use of technology can benefit both patients and physicians going forward.
Who are the manufacturers of Abilify MyCite?
Otsuka Pharmaceutical Co. Ltd has been around for little more than four decades since the first research institute for therapeutic drugs was established in 1971. Key to their ethos is 'always striving to take the road less travelled'. Otsuka believe that healthcare has no national boundaries and the team strive to address medical needs that haven't been met before, developing therapeutic drugs in-house – for anyone, anywhere in the world. The organisation focusses on discovery research for the treatment of particularly complicated diseases and disorder. Their internal rule is 'all for creativity'.
Abilify is the organisation's blockbuster antipsychotic medication, which took 25 years' worth of research and development before its official launch. The drug, developed for the treatment of schizophrenia (helping to prevent relapse in patients who have difficulty taking pills on a daily basis), is now available in at least 60 regions and countries worldwide.
Otsuka plans to launch Abilify MyCite in close collaboration with select healthcare providers. These providers will identify and select a group of adults with major depressive disorder, bipolar 1 disorder and schizophrenia to begin treatment with the combination drug. An initial small / limited rollout plan allows professionals a chance to learn about patients' experiences while using the medication. Using this feedback, more prospective users of the Abilify MyCite system will better benefit from subsequent rollouts, and the broader go-to-market plan.
Proteus Digital Health has issued more than 300 patents and believe themselves to have invented digital medicine. A new area of expertise, this organisation strives to measure the effectiveness of medication treatment for patients, and thereby help physicians all around the world to improve clinical outcomes.
The organisation works closely with leading health and pharmaceutical organisations to provide a cutting-edge digital solution to healthcare providers. Developed products aim to improve insight, optimise medical therapies and ultimately assist in lowering healthcare costs.
Proteus is based in patented technology that has a clear, regulated pathway and proven product architecture backed by clinical evidence. With this focus, a sustainable commercial strategy for products can be developed.
The organisation developed Proteus Discover, a product brand that is comprised of ingestible sensors, along with a wearable sensor patch and mobile device application (and a provider portal). This product is aimed at 'changing people's lives' and provides never-before-seen insight into the health patterns of a patient in relation to their medication use, and as a result, the level of effectiveness of their treatment. Patients can become more engaged, their therapy can be better optimised and the outcome of their treatment more desirable.
The Abilify MyCite pill system incorporates the recently developed ingestible sensor which combines a high-volume semiconductor with pharmaceutical technology. The sensor is made from materials that are typical of a normal diet and are thus, easy on the gastrointestinal tract. Since 2008, the organisation has been involved in a series of clinical studies which have comprised of more than 20 000 device ingestions. These were all reviewed for performance and safety following the studies.
The approved patch is designed for comfort and ease of use, based on years of user research. The Discover App connects the patch and the pill and easily tracks the drug, activity, rest (sleep quality), heart rate, blood pressure, weight and even steps. Once in use, a patient may be able to use the app to create multiple-medication schedules (such as the use of nutritional supplements). The app is designed to allow for notification reminder settings as well.
The digital feedback system also incorporates The Discover Portal, which is secured for physicians and patient permitted caregivers alike. The portal generates reports in an easy-to-read format from the data received, which is useful for physicians involved in ongoing treatment management.
The system is geared to help correct medication non-adherence, and thereby strives to reduce the rate of uncontrolled medical health conditions. Excess hospitalisations (including emergency visits), and unnecessary hospital or doctor's consultations, can potentially be reduced, and thus save health sectors unnecessary costs in countries around the world.
By continuously measuring physiological metrics, rapid data sharing provides unprecedented opportunities for tailoring treatment measures to individuals (based on their physiology and behaviour) with significantly reduced delay.
Both the ingestible sensor and digital health feedback system have regulatory approval from the FDA (USA) and a CE Mark designation for market in Europe.
What happens when the drug is taken?
Once the drug is swallowed and reaches the stomach, the ingestible sensor (with soluble and insoluble components, including a complementary metal–oxide–semiconductor / CMOS chip) embedded in the pill activates (due to stomach acid, which creates a continuous conductive path) and proceeds to signal its combination devices – the wearable Proteus patch and developed software.
The materials released from the sensor into the body are extremely low compared to levels that are normally present in an average person's digestive tract (when consumed through an average diet). Testing has taken into account the amount of active material on the sensor and conductivity of fluid around the device (which is dependent on gastric secretions and the composition of other medications and foodstuffs at the time of ingestion). The active electrical signals have not been shown to stimulate any other cells and tissues in trials, as tissue contact duration is short and variable.
Waves of symmetrical contraction and relaxation of the muscles (known as stomach peristalsis) in the stomach will naturally turn the sensor device in the system and propel it forward. The sensor can thus be mechanically handled by the human gut much like a food particle would be.
The patch is then able to record data and time-stamp the information (i.e. when the drug is taken) it receives from the electrical signals transmitted by the ingestible sensor in the stomach. The patch also collects other metrics of the patient, which include body angle, activity patterns (or movement) and rest.
The accumulated information is recorded as data and can then be relayed to the patient using a smartphone or other similar Bluetooth-enabled device. The local software application is secured on a patient's device. Patients who opt to take the drug will be asked for their consent to relay information to any other physician in their healthcare team, as well as to specific caregivers (such as family members or nursing staff). Information viewed by physicians and caregivers is done using secure web-based portals.
What does the FDA approval mean?
The approval has come with specific cautions relating to the taking of this medication and how it is to be used. Although one of the primary aims for its development is to improve the treatment regimen of a patient, and by extension the long-term outcomes of their condition, the FDA has recommended that it be noted on the label that the product cannot guarantee improved patient compliance with their individual treatment (i.e. pill-taking on a prescribed schedule).
It has also been recommended that Abilify MyCite not be used with the primary purpose of tracking drug ingestion in real-time, or even during emergency situations, because it has been noted during testing that some delay in recorded information may occur.
The combination drug will also carry a boxed warning alert for healthcare professionals to note that it may not be suitable for treating elderly patients with dementia-related psychosis who are undergoing treatment with antipsychotic medications. The warning stipulates that these individuals are at risk of death. By extension, the warning stipulates that any patients with dementia-related psychosis (elderly or not) are not suitable for treatment with Abilify MyCite. The boxed warning also raises concerns over potential risks of suicidal thinking in children, adolescents and adults who are on antidepressant treatment.
The combination drug has specifically been designed for use in treatment plans for adults, and has not proved through testing that it can safely and effectively be used for paediatric patients. Like most drugs on the market for mental illness treatment, Abilify MyCite will also be labelled to note that all patients using the drug must be carefully monitored for condition worsening, and specifically signs of unusual and troublesome behaviours which develop while on the medication. This includes suicidal thoughts and behaviours.
The combination drug will be dispensed with a medication guide for the patient which clearly details important information for use, and any notable risks. During clinical trials, participating adult patients noted side-effects of nausea, vomiting, headache, dizziness, constipation, anxiety, insomnia, restlessness and akathisia (uncontrollable body movements / a constant need to be in motion). Some patient participants also noted skin irritation at the placement site of the MyCite patch.
The FDA also highly recommends that healthcare professionals facilitate the use of the combination drug (medication, patch and software application / app) ensuring that all patients are both capable and willing to use the system as it is designed to be used.
The approval of Abilify production has been granted to Otsuka Pharmaceutical Co. Ltd, and the sensor technology and patch to Proteus Digital Health.
A nervous market?
There's much excitement, and there are some very real concerns and questions being asked regarding Abilify MyCite.
Will a schizophrenic patient actually agree to take this drug? Given the behavioural patterns of this disorder and others with similar symptoms that include delusions, some have wondered this very thing out loud. A drug that effectively monitors a patient's behaviour and sends electrical signals beyond the body, reaching the eyeballs of others may be an unnerving concept, as much as it is an exciting development in medicine.
The question begs, and it remains to be seen whether a person with any of the approved-for-treatment mental illnesses will take a fancy to this 'biomedical big brother' or not. How shall medical professionals approach their patients, especially those susceptible to delusions?
If it works, Abilify MyCite could give rise to a new level of data-driven surveillance in the sector of healthcare, and specifically in the area of self-monitoring medication. This has some cons too – it is a well-known fact that any technological development runs risk of crossing ethical boundaries, as well as those of personal rights and privacy. Can any real guarantee be given for the safeguarding of a patient's personal and medical interests? Can accumulated information be kept well clear of the wrong hands?
Between the approach to patients, data security and other questions around safety, it may be safe to say many in the market are a little apprehensive about this new combination drug. Many questions are yet to be answered.
All the same, FDA approval has plotted a course for the drug to go into production for use and the manufacturers appear confident that it can work. It is expected that Abilify MyCite will be ready for market sometime in 2018.