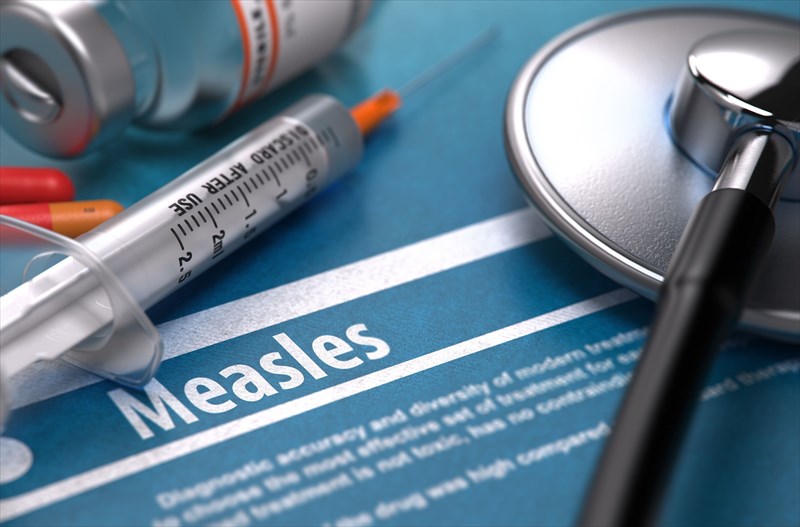 In the first 6 months of this year, the number of reported cases of measles in Europe had already exceeded the annual recorded numbers collated every year from the last decade. A spike was last seen in 2017, causing concern. Now another dramatic rise is raising fears once again…
Rates of measles cases escalating in Europe
Just last year, reported cases of measles (rubeola) in Europe was recorded at 23 927. This figure alarmed health officials, having increased from 5 273 the previous year. Now, over 41 000 individuals have been recorded as having measles during the initial 6 months of this year alone.
This total is of great concern to health officials as it already almost doubles that of the previous 12-month period. It has been reported that around 37 individuals infected with the disease have died this year as a result.
The WHO (World Health Organisation) has been tracking measles cases on a monthly basis and putting together data reports. (1) These reports, which were shared at a meeting held between 13 and 15 June this year in Paris (France) and reiterated in a statement this month, paint quite an alarming picture… especially as the disease is almost entirely preventable.
The WHO is not keeping mum on the subject of vaccinations which has become an increasingly controversial topic in recent years. The organisation is a big advocator of vaccinations and believes that the practice does save lives – a proven fact. Global populations are, however, continuously divided on the matter. This is largely due to the fact that in 1998 research conducted by Wakefield et al suggested a possible link between the MMR vaccine and the development of autism. These findings were sensationalised by the mainstream media, causing panic amongst parents. The research was however, later discredited by various other scientific studies, that have found the claims to have no scientific / medical basis. Still, many parents, not being entirely aware of the serious consequences that measles can have if a child is left unimmunised, remain wary of MMR vaccines.

The consequences of this divide, the misinformation about MMR vaccines and the challenges surrounding immunisation strategies is, simply put… increasing reported cases of measles, and not just for European nations.
The WHO's regional director for Europe, Dr Zsuzsanna Jakab, stresses the importance of vaccinations following the latest updated figures, "We call on all countries to immediately implement broad, context-appropriate measures to stop further spread of this disease."
Dr Jakab also stated that vaccination strategies are a key component in promoting optimum health for every population.
"…As long as this disease is not eliminated, we are failing to live up to our Sustainable Development Goal commitments," she adds.
Some European countries have experienced far higher measles case numbers than others. The WHOs report highlights 7 countries indicating numbers that exceed 1 000 infected individuals each. These countries include Italy, Georgia, France, Greece, Serbia, the Russian Federation and Ukraine. In Ukraine, figures are staggering – in the first 6 months of this year, cases totalling at least 23 000 have been reported. That's a little more than 50% of the recorded total. Fatalities associated with measles have occurred in all of affected regional European countries, the highest of which has been in Serbia with 14 recorded deaths.
The United Kingdom attributes many of the several hundred cases reported this year (more than 800) to infections incurred following travel to mainland Europe, where outbreaks have been most prominent. The majority of cases have been reported in London, followed by the South East and South West of England. Public Health England (PHE) stated that many cases involve teenagers and young adults who were not sufficiently vaccinated (or not vaccinated at all) as children. Travellers are also not taking precautions with regards to ensuring that they still have immunity to the disease prior to visiting countries where confirmed outbreaks have been reported.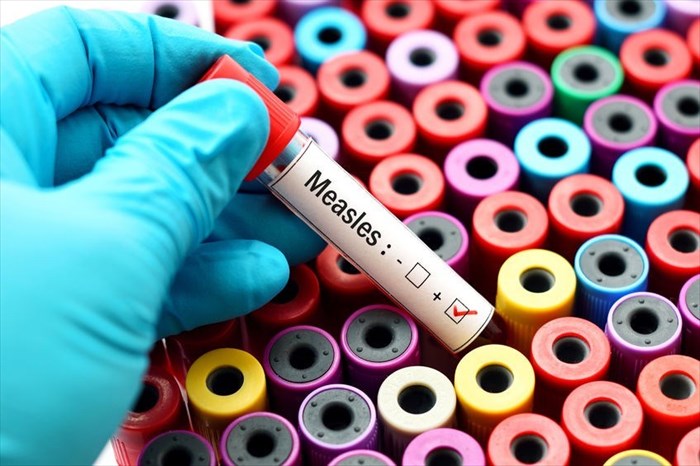 What has gone wrong and why are numbers escalating at such a rate?
This is a perturbing question. Every so often health authorities across the globe initiate drives to reiterate the message that vaccinations do have a beneficial purpose and allay any fears due to misinformation that has been released in the past and sensationalised by the media. However, much of the challenge still appears to lie in the implementation of vaccinations.
The latest RVC (European Regional Verification Commission for Measles and Rubella Elimination) assessment highlights that 81% of the European member states (of which there are 53 in total) have been able to achieve, what they term, 'interrupted [disease] status' during 2017. Elimination status should have been the very next step. In some of these countries, interrupted status appears to have taken a step back, however. In short, this means that the occurrence of measles is in the process of shifting back to endemic spread patterns, placing higher population numbers at risk – and not just within the borders of a single country either.
Some of the documented concerns related to identified challenges include:
Inadequacies of measles surveillance
Low vaccination coverage rates
The continuation of disease transmission chains (i.e. cases of infection that have been continually reported by health authorities throughout a 12-month period without respite).
Endemic transmission chains in several countries have been interrupted in the past. Now the status appears to be reverting. If measles becomes a globally endemic disease once more, the consequences could be the undoing of many, many years or hard work and effort to eliminate such a potentially devastating health condition.
The driving concern is a lack of sufficient vaccination practice. Every individual that is not vaccinated is vulnerable, irrespective of where they are in the world. Immunity gaps have widened, highlighting the necessity to improve vaccination coverage practice at an even quicker rate.
The WHOs Division of Health Emergencies and Communicable Diseases director, Dr Nedret Emiroglu, stresses that efforts to close immunity gaps should remain a constant health practice everywhere in the world, even if a country achieves elimination status. Any individual who hasn't been immunised is at risk.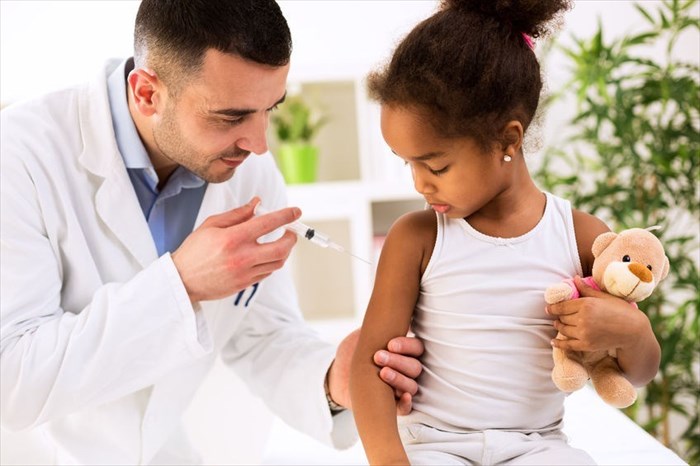 Is legislation the answer?
Health authority recommendations and laws (i.e. mandatory vaccination) are not the same thing. Perhaps, this is one underlying reason why the implementation of best practice is so haphazard across the globe and is easily influenced by nay-sayers and anti-vaxxers. Would enforcing vaccination by law make the necessary difference in achieving a global elimination status?
In the USA, outbreak cases have been sporadic, but not near endemic proportions for some time. So far this year, the CDC has reported around 124 measles cases from 22 of the country's states, as well as the District of Columbia. In 2017, reported cases stood at 118, having risen from 86 the previous year. (2)
Nineteen of the country's states have established MMR vaccine requirements for healthcare workers (twelve states have requirements applicable to patients). Of these, 8 have legislation in place for measles, mumps and rubella (German measles) for healthcare workers, 5 are applicable to patients. Four states have laws for measles and rubella only for healthcare workers and 1 applicable to patients. New York State, for instance, requires vaccination for every student attending public, private or parochial schools as per the Public Health Law Section 2164 (which also states applicable medical and religious exemptions). (3)
Last year, the upper house of Parliament in Italy voted to put through legislation making vaccination mandatory before children may attend school. Parents seeking to place unvaccinated children in schools could thus face fines and entry refusal. Around the same time, France followed suit announcing that similar measures would take effect from this year. In France it is already mandatory for parents to vaccinate against polio, tetanus and diphtheria. Vaccination is merely recommended in Britain, but not made mandatory.
Whether vaccination is mandatory or recommended, it does appear that occurrences of measles virtually across the globe are not abating. In general, that's the bottom line. While some efforts are achieving the desired outcomes, alarming increases are affecting other populations. For a highly infectious disease with the potential to result in life-threatening complications, it seems surprisingly complicated in itself for countries to agree on a set means to eradicate it. Not every nation appears to be 'on the same page' in handling vaccination issues and the effects are clear enough.
Yet, preventing outbreaks is possible
Vaccination coverage must ensure that 2 doses of a measles-containing vaccine are given to at least 95% of a population in order to prevent an outbreak. (4) Two doses of the MMR vaccine (measles, mumps and rubella) is estimated to be around 97% effective in protecting against measles infections. At best, one dose may only be 93% effective. (5)
Health authorities around the world are repeatedly urged to ensure that adequate doses reach populations who may not have received vaccinations in the past. This is vitally important. Despite vaccination coverage improvements at local levels, high levels of inconsistency have been found. While some European regions have achieved at least 95% coverage during 2017 – a marked improvement from the previous year, others slipped below 70%. While some achievements have been made, urgent and ongoing action is still required to help lower the current spike in new infections threatening populations.
It is now vital to implement outbreak response measures within the affected European member states and this process is being encouraged by the WHO. The organisation is stressing that the 'European Vaccine Action Plan' be implemented swiftly. Routine and supplemental vaccinations, along with improved surveillance measures are being encouraged so as to help detect cases quickly, as well as ensure that a 95% coverage threshold can be reached as soon as possible.
"We can stop this deadly disease. But we will not succeed unless everyone plays their part," says Dr Jakab.
The WHO Regional Committee for Europe will be holding their 68th session in Rome (Italy) between 17 and 20 September 2018. On the agenda is the European Vaccine Action Plan which all 53 countries will be carefully reviewing.
References:
1. World Health Organization Regional Office for Europe. August 2018. WHO EpiData: http://www.euro.who.int/__data/assets/pdf_file/0008/378602/epi-data-jul2017-jun2018-eng.pdf [Accessed 24.08.2018]
2. Centers for Disease Control and Prevention. August 2018. Measles Cases and Outbreaks: https://www.cdc.gov/measles/cases-outbreaks.html [Accessed 24.08.2018]
3. New York State Department of Health. August 2018. Immunization Laws and Regulations: https://www.health.ny.gov/prevention/immunization/laws_regs.htm [Accessed 24.08.2018]
4. World Health Organization Measles Presentation. September 2009. WHO Position Paper on Vaccines against measles virus: http://www.who.int/immunization/documents/summary_key_points_measles_presentation.pdf [Accessed 24.08.2018]
5. Centers for Disease Control and Prevention. February 2018. Measles, Mumps, and Rubella (MMR) Vaccination: What Everyone Should Know: https://www.cdc.gov/vaccines/vpd/mmr/public/index.html [Accessed 24.08.2018]