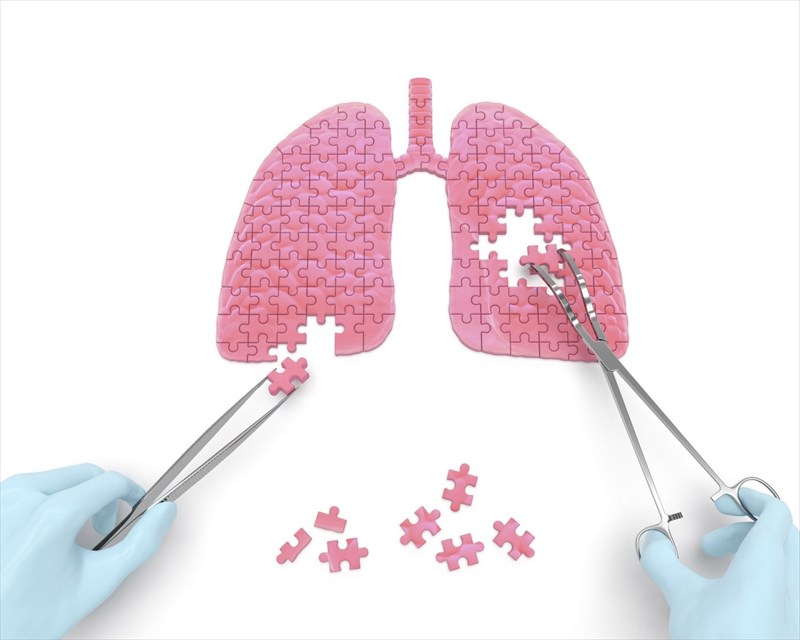 Last month the MyMed.com team reported on the mysterious lung-related illness linked to vaping sweeping across the USA. Since then, the Centers for Disease Control and Prevention (CDC) reports that that the figure has risen from 100 reported cases to a total of 380 in 36 states and one U.S. territory1. by the 12 of September 2019. Six deaths have been confirmed and health officials in California have reported a seventh.

While public health officials are working to identify what's causing pneumonia-like symptoms in previously health vapers, the answer remains unclear. Here's an update on what we know so far and answers to many of the frequently asked questions regarding vaping-related illness, also referred to as 'vaping lung disease'.
What are the symptoms of vaping-related illness?
Most patients with confirmed cases of vaping-related illness experience pneumonia-like symptoms. All confirmed cases have involved the affected person vaping within 90 days of developing symptoms with the majority vaping within in a week of the symptoms developing.

Symptoms have taken anything from a few days to a few weeks to develop. Initially, they include2:
Coughing
Shortness of breath
Fatigue
As the illness progresses, the following may be experienced:
Fever
Chest pain
Nausea
Vomiting
Diarrhoea
Weight loss
The majority of sufferers require hospitalisation and while most have reported overlapping symptoms, various diagnoses have included different types of pneumonia:
Lipoid pneumonia – a condition that occurs when oil enters the lungs3.
Acute eosinophilic pneumonia – a rare disorder characterised by the rapid accumulation of white blood cells in the lungs4.
Acute respiratory distress syndrome (ARDS) – a severe lung condition in which fluids collect in the air sacs of the lungs, depriving organs of oxygen. Sufferers usually require mechanical ventilation (breathing) support and are put on ventilators to achieve this5.
Is vaping-related illness contagious?
Those classified as confirmed cases were tested to rule out any other infections that could be an underlying cause of the illness. To date, no underlying infectious cause has been identified and at this time, the illness is not believed to be contagious.
What could be causing vaping-related illness?
The CDC believes that exposure to a chemical of some sort during vaping could be to blame for the development of vaping lung disease. However, experts have not yet identified the exact chemical agent that could be the cause. At present, there has been no evidence of a link to a particular brand of device, vaping liquid, flavour or any specific ingredient or substance.

The symptoms associated with the condition have been noted in both THC and nicotine-based product users. They have, however, been more prevalent amongst those who have self-reported vaping THC, than those using just nicotine-based vaping liquids. A significant number of patients have reported combining THC and nicotine-based products, as such, researchers are looking at interactions due to mixing these as a possible cause.
Is vitamin E the cause of vaping lung disease?
At present, there is no offical confirmation that vitamin E is the culprit in the development of vaping-related lung disease. It has, however, been the focus of the New York state health officials' investigation. The reason for this is attributed to the fact that cannabis-containing vape cartridges used by those who had fallen ill showed traces of vitamin E acetate when tested.
Vitamin E acetate or alpha-tocopheryl acetate (ATA), is an additive often used as a diluent thickener in illicit THC vape cartridges as thickness is often mistakenly associated for quality. It is estimated that it's used in more than half of all THC cartridges sold.
While sometimes referred to as vitamin E oil, vitamin E acetate although oil soluble, is not a true oil. This form of vitamin E is often found in skincare and dietary supplements, which means that it has been deemed safe for human consumption. The problem with adding it to vaping liquids, however, is that there is insufficient data on the effects of inhalation and the toxicity associated with it.
Research does show that lipids (i.e. oils) in the lungs are highly toxic and have long been associated with lung injury. Tocopherols (of which vitamin E acetate is one), adhere to the fluid in the lining of the lungs known as lung surfactant. This substance facilitates the transfer of oxygen from air breathed into the lungs to the rest of the body. Tocopherols block this form of exchange. This results in the death of lung cells, causing damage that triggers an immune system response in the body that resembles lipoid pneumonia.

For these reasons, it is believed that vitamin E acetate's oil-like properties could be associated with the symptomes observed in vapers suffering from the pneumonia-like illness. Still, of all the e-cigarette products and cartridges tested to date, the U.S Food and Drug Administration states that not all samples tested positive for vitamin E acetate. As such, no conclusions can be drawn.
Despite this fact, the FDA has advised all e-cigarette users to avoid inhaling any products that could potentially contain vitamin E in any form.
Are flavoured vaping liquids to blame for vaping-related lung disease?
The timing of the FDA's announcement of a ban on flavoured coincides with the outbreak of vaping-related illness and the general concern regarding e-cigarette safety. Still, the proposed ban has more to do with curbing youth vaping overall than preventing further disease outbreak.

It has long been a point of concern that flavoured liquids may make vaping seem harmless and hold a greater appeal to children. Preliminary studies have shown that this is, in fact, the case6,7,8.
How can e-cigarette users prevent lung-related illness?
As the cause of vaping-related lung illness remains unknown, it is challenging to advise e-cigarette users located in the U.S. on how to prevent it. At this time, the FDA recommends refraining from e-cigarette use until the investigation concludes. If this is not an option you're willing to consider, avoid purchasing products from unlicensed vendors. For those using THC vaping products, refraining from use regardless of where they were purchased is advisable as these may contain vitamin E acetate.

If you decide to continue vaping, the CDC advises that you monitor yourself for symptoms. If you experience any of those mentioned, you visit your nearest healthcare professional immediately.
References

1. Outbreak of Lung Disease Associated with E-Cigarette Use, or Vaping. Centers for Disease Control and Prevention. https://www.cdc.gov/tobacco/basic_information/e-cigarettes/severe-lung-disease.html. Published 2019. Accessed September 19, 2019.
2. Outbreak of Lung Disease Associated with E-Cigarette Use, or Vaping: For the public, what you need to know. Centers for Disease Control and Prevention. https://www.cdc.gov/tobacco/basic_information/e-cigarettes/severe-lung-disease/need-to-know/index.html. Published 2019. Accessed September 19, 2019.
3. Betancourt S, Martinez-Jimenez S, Rossi S, Truong M, Carrillo J, Erasmus J. Lipoid Pneumonia: Spectrum of Clinical and Radiologic Manifestations. American Journal of Roentgenology. 2010;194(1):103-109. doi:10.2214/ajr.09.3040
4. Acute Eosinophilic Pneumonia - NORD (National Organization for Rare Disorders). NORD (National Organization for Rare Disorders). https://rarediseases.org/rare-diseases/acute-eosinophilic-pneumonia/. Accessed September 19, 2019.
5. Rawal G, Yadav S, Kumar R. Acute respiratory distress syndrome: An update and review. J Transl Int Med. 2018;6(2):74-77. doi:10.1515/jtim-2016-0012
6. Morean M, Butler E, Bold K et al. Preferring more e-cigarette flavors is associated with e-cigarette use frequency among adolescents but not adults. PLoS ONE. 2018;13(1):e0189015. doi:10.1371/journal.pone.0189015
7. Vasiljevic M, Petrescu D, Marteau T. Impact of advertisements promoting candy-like flavoured e-cigarettes on appeal of tobacco smoking among children: an experimental study. BMJ. Tobacco Control. 2015;5(2). doi: 1136/tobaccocontrol-2015-052593
8. Wasowicz A, Feleszko W, Goniewicz M. E-Cigarette use among children and young people: the need for regulation. Expert Rev Respir Med. 2015;9(5):507-509. doi:10.1586/17476348.2015.1077120