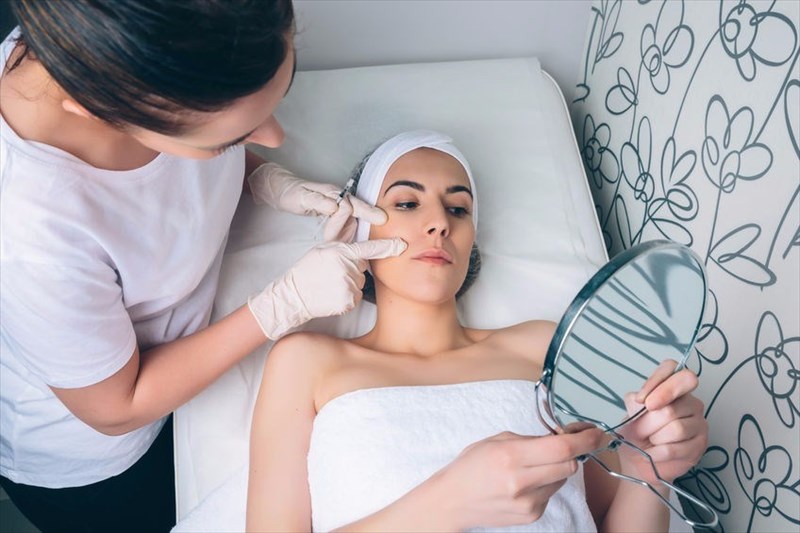 During an initial facelift consultation, a plastic surgeon will do the following:
Medical history review:

A surgeon will ask a series of questions related to current and past medical concerns, problems or diagnosed conditions. He or she will also assess current and past use of medications (over-the-counter or prescribed) as well as the use of any supplements (including herbal varieties). This is to assess whether there is any potential risk for bleeding (during and after a procedure) or blood clotting, which can be serious complications. It is important to disclose any known allergies at this point as well, and what medication is being used to treat these.
Discuss expectations:

During the consultation, expectations will be high on the list of discussion points between a potential candidate and a plastic surgeon. Benefits of a face-lift procedure, as well as potential risks (which can include hair loss or scarring) will be discussed.
Perform a physical examination of the skin:

An examination of the facial skin will then be done. He or she will also carefully look at a potential candidate's neck and bone structure. Thin, angular facial structures typically achieve the best (or most desirable) results following a face-lift procedure. Round facial structures, low cheekbones or short jawbones often make it more complicated to achieve the most desirable results. During the examination, a surgeon will also make note of any skin abnormalities, markings such as scars or asymmetrical areas of the face. This will then be used to determine the incision technique that may produce the best result. A surgeon is likely to request the taking of photographs for their medical records, which will also be used to show the achieved difference post-op.
The following may also be recommended in preparation for surgery:
Medication recommendations (if applicable):

A surgeon will strongly advise avoiding aspirin, anti-inflammatory medications or herbal supplements prior to surgery. These increase the risk of bleeding, which can be a very serious complication either during or shortly after surgery. Elevated blood pressure levels may also cause the surgeon to err on the side of caution and a prescription for medication may be given for a period of time before the surgery.
Personal care:

A surgeon may advise hair washing and bathing the night before surgery, as well as on the morning of a face-lift procedure.
Food and liquids:

A face-lift is classified as a major surgery requiring anaesthetic. As a result, undigested food in the system could result in discomfort or complications. A surgeon will advise a patient to avoid consuming food after midnight, the night before a procedure. Liquids may also need to be restricted after a certain time.
Assistance with transport:

Anaesthetic can leave a person feeling fairly drowsy for a short period of time as it wears off. For this reason, it can impair a person's ability to focus or make appropriate decisions. It is best to arrange for transport following a surgical procedure. A surgeon may also advise a person to arrange for someone to help care for them in the days following surgery as they recover.