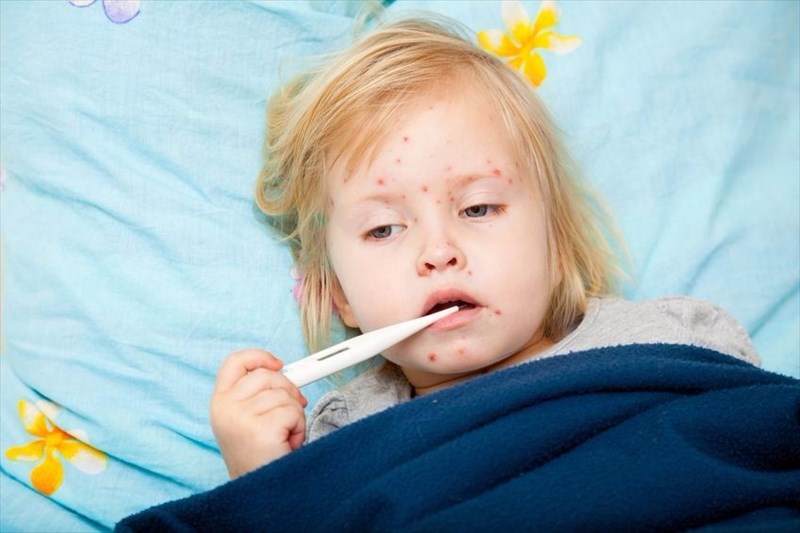 What are the complications and risks of measles?
Am I at risk for measles?
Children who have not been vaccinated are the highest risk for contracting measles. Studies have also shown that there is a link with children who have a vitamin A deficiency in their diet may have a higher risk of infection. Vitamin A is naturally found in fruits, vegetables and fish. It boosts the immune system, helping your body to combat potential infections. Children with this deficiency are commonly found in third world countries where fresh produce is a luxury.
Children under the age of five and adults over the age of 20 or more susceptible to the virus.
Measles complications can include:
Severe ear infection, this only occurs in one in 10 children.
Diarrhoea, however, less than one in 10 people with measles experience diarrhoea.
Bronchitis, laryngitis or croup due to an inflammation of the voice box, known as your larynx or an inflammation of the lining of the air passageways of your lungs, known as your bronchial tubes.
Pneumonia is often a common complication of measles. It can sometimes be fatal and is often contracted by those with a weakened immune system. It is known as a secondary bacterial infection contracted as a result of measles. This can be treated with antibiotics.
About one in 1000 people infected with measles may develop encephalitis. This is an inflammation of the brain which may cause vomiting and convulsions, and in very rare cases, death. It can follow closely after measles and can even occur months after the measles infection has subsided.
Measles may cause a depletion in platelets – these are the blood cells that are very important for blood clotting. This is referred to as low platelet count or rather, thrombocytopenia.
If you contract measles while pregnant, it may result in pregnancy loss, stillbirth, low birth weight or preterm labour.