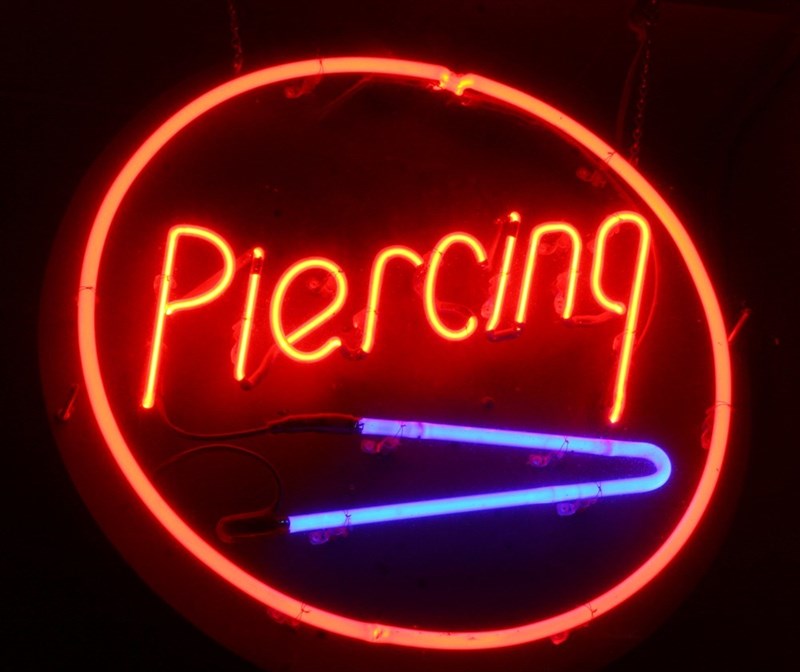 We've all seen the teen films where a girl pierces her friend's ear using nothing but a block of ice and a sewing needle, but when it comes to piercing your body, a professional is best.
When choosing a piercing professional, it's important to choose a trusted and clean establishment where you can rest assured that you're in the best hands possible.
If you're planning to get your ears pierced, you'll find many kiosks in malls or jewellery stores that offer the service. Having your ear lobes pierced by these stores can be slightly risky as they use piercing guns instead of needles. While piercing guns can get the job done, they have been known to cause tissue damage which takes longer to heal. In addition, they are not always as sterile as the needle option as they cannot be properly sterilised in an autoclave and may house bacteria that can cause infections9.
If you're searching for a professional touch, consider visiting a tattoo or piercing parlour.
Often pricier than a jewellery store, piercing parlours are the only place to go for more complicated piercings such as the tongue, face, nipples or genitals. In fact, anything other than ear lobe piercings should be done at a professional parlour.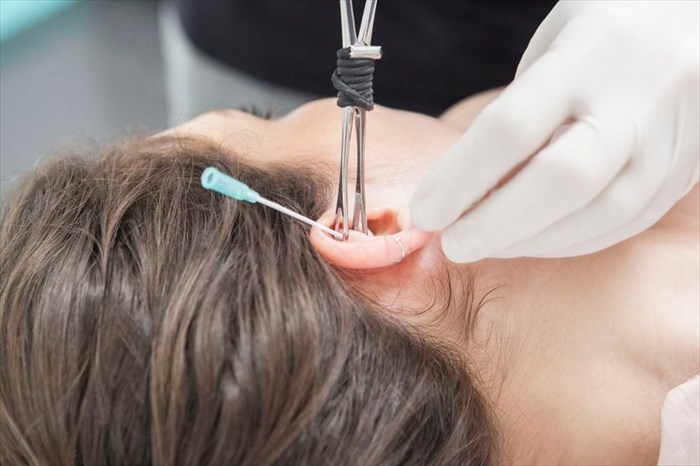 When choosing where to take the piercing plunge, ensure that the parlour you visit has a licensed and experienced piercing professional, don't be embarrassed to ask about credentials, true professionals expect it. The person should be knowledgeable about every aspect of the piercing process, from clean instruments (ask if they have an autoclave, this piece of machinery is necessary to sterilise equipment), to the possible pain you'll experience, and how to care for your piercing once the procedure is complete.
Make sure that your chosen piercing is done by a professional that wears gloves at all times and uses a sterile needle from a package that is opened in front of you. The correct hypoallergenic piercing jewellery should also be sterile and used appropriately for your best chance of complete healing and a piercing that will stick around for many years to come.
References
9. University of Michigan Health Service. Body Art: What You Need to Know before Getting a Tattoo or Piercing: https://www.uhs.umich.edu/bodyart [Accessed 22.06.2018}