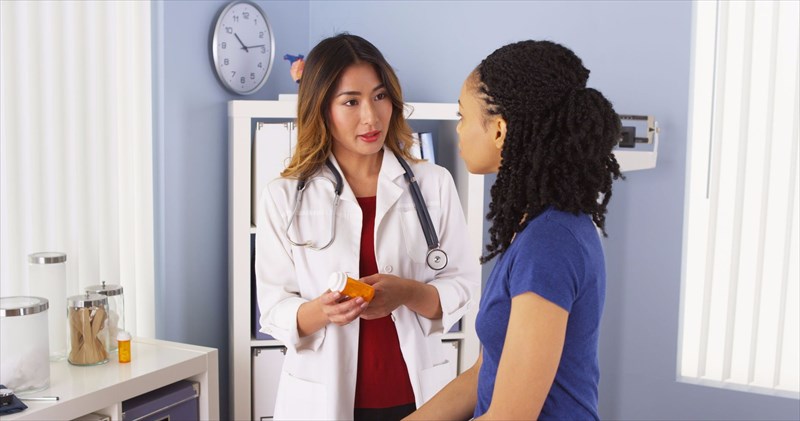 Precautions and considerations for taking Duloxetine
Only a doctor may prescribe this medication, and will generally do so once a full assessment of your physical condition has taken place. A doctor will prescribe such a medication if the benefits outweigh possible side-effects of use.
A prescription will be considered, as well as the dosage, strength (milligrams) and how often the medication is necessary to be taken based on the following factors:
Your diagnosed condition
How severe your condition is
Your reaction to the initial prescribed dose
Some other things a doctor will consider in detail before prescribing this medication include:
Allergies and allergic reactions:

It is very important for your doctor to be well aware of any past adverse reactions or current allergies you may have prior to taking this medication. Allergies can include medications, animals, foods, preservatives or dyes. If you have a history of allergic reactions your doctor will carefully assess your level of risk in taking this medication before prescribing it to you. Serious allergic reactions can occur when taking duloxetine and can include hives, problems with breathing and swelling of the tongue or throat.
Age:

A doctor will need to consider a patient's age when it comes to safety of use. To date, studies have not shown that this medication can safely be taken by children younger than 7 years of age, especially when treating generalised anxiety disorder. The medication has also not been noted as effective for the treatment of major depressive disorder in children under the age of 18. Seniors (65 years and older) can take this medication, but may be more sensitive to side-effects, especially blood pressure changes and reduced levels of sodium (salt) in the bloodstream (hyponatremia). Symptoms of this in seniors include headaches, balance problems and unsteadiness, body weakness, confusion, memory and concentration problems. As such the medication may be prescribed with caution and at lower dosages.
Pregnancy:

No conclusive studies have been conducted with pregnant females using this medication. Animal studies, have however, shown some adverse effects on a foetus during all trimesters (gestation period). As such this medication is classified as a category C drug. A doctor may not recommend this medication during pregnancy, unless the benefits justify usage. A woman who is or who plans to fall pregnant must disclose this to her doctor before using the medication. Babies born to mothers who have used the medication during the last 3 months of pregnancy can develop withdrawal symptoms. These can include muscle stiffness, constant crying, feeding or breathing problems and seizures. All symptoms must be reported to a doctor immediately for assessment and prompt treatment.
Infants and breastfeeding:

As with pregnancy, adequate studies to determine potential risk to a new-born baby during breastfeeding have not been conducted. A doctor may prescribe this medication to a new mother if the benefits outweigh possible side-effects and risk while breastfeeding. Both mother and baby may need to be monitored periodically while the medication is being used as the drug may be passed through breast milk. A doctor may also recommend a choice between using the drug and breastfeeding. Every case will be treated with caution and utmost care before recommending this drug.
Medication interactions: Interaction refers to a change in the way a drug is designed to work, preventing it from serving its purpose. A doctor will need to know if you are taking any other medications or supplements (including vitamins and herbal products) before prescribing this drug. The taking of multiple medications or supplements will need to be carefully managed. Your doctor will need to assess all benefits and risks associated with taking different medications. Some medications may not be taken at the same time at all, while others can be used with caution and controlled with specific dosages. If you need to take other medications, a doctor will assess whether the combination is safe, or change medications and adjust dosages accordingly. Your doctor will be looking to assess whether you are taking any medications that will have adverse effects in serotonin. If other medications that affect serotonin are being taken, you can be at increased risk of serotonin syndrome, a potentially life-threatening condition that is triggered by excess nerve cell activity. Medications used to treat schizophrenia and other mental health conditions, NSAIDS (non-steroidal anti-inflammatory medications), anticoagulants (blood thinning medications), iron toxicity medications, drugs for the treatment of Gaucher disease (a rare genetic disorder), as well as others for managing cancer and the discontinuation of smoking can all cause unwanted side-effects if taken together. These side-effects can include problems such as an abnormal heart rate (or arrhythmia) and other heart related problems, abnormal bleeding, and an increased risk of seizures. All potential side-effect risks must be taken seriously before any prescription is given. If you have taken monoamine oxidase inhibitor (MAO) medications (particularly for the treatment of psychiatric disorders) two weeks (14 days) prior, your doctor will advise against taking duloxetine. It will also be made very clear not to take any MAOs within at least 5 days following discontinuation of this medication as well. Interactions between the medications can lead to side-effects such as confusion, restlessness and agitation, intestinal or stomach troubles, extremely high blood pressure (hypertension), sudden convulsions or a high body temperature, among various other complications.
Other interactions:

A doctor may also question you about your use of alcohol or tobacco before prescribing this medication. If you are a smoker and a moderate drinker your doctor may recommend certain use instructions, as well as a specific dose that is least likely to result in adverse reactions. Your doctor may also bring to your attention to possible interactions with specific types of food. Excessive drinking habits and the taking of duloxetine are not recommended and can result in serious damage to the liver.
Other medical conditions:

Certain medical conditions may mean that this medication cannot be prescribed. Others may mean that very specific dosages need to be prescribed for safe usage. It is vital that you disclose any of the following conditions to your doctor before accepting a prescription – kidney disease, liver disease (including cirrhosis), alcohol abuse (including a history of it), problems with bleeding, bipolar disorder, mania (including a history of this), diabetes, glaucoma, problems with digestion, hypertension, heart disease, hyponatremia (low sodium levels in the blood), problems with urination, and seizures (including a history of these). Those with a liver or kidney condition may experience difficulty with clearing the medication from the body, thus causing more damage to the organs. If you have bladder problems or trouble with urination flow, the use of the medication may worsen such symptoms. Those with diabetes will need very specific care and monitoring while taking the medication as it can have adverse effects on blood sugar levels.