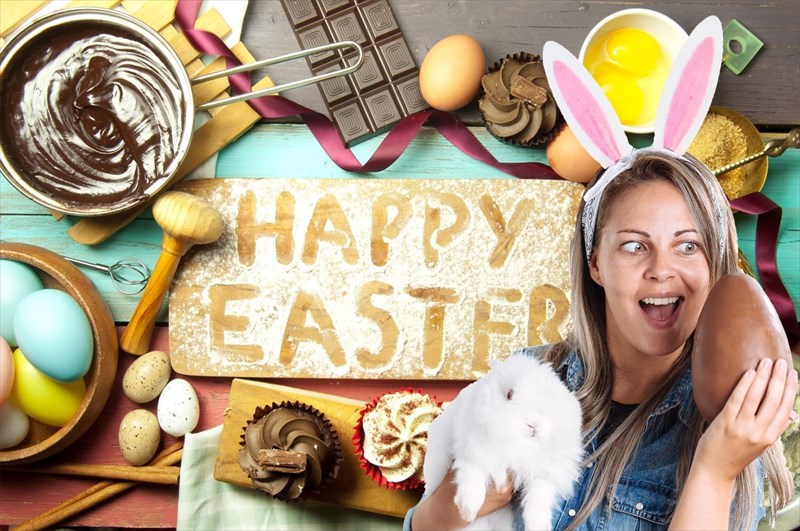 Easter is upon us and whether you celebrate it or not, it's often difficult to avoid the tempting shelves full of delicious Easter eggs, treats and hot cross buns that fill the stores and inevitably, our homes, at this time of year. So, if you're looking to indulge without the bulge over the upcoming long weekend end, we have a few tips that may help you to do just that.
1. Choose quality over quantity
Buying the cheapest Easter eggs you can find, in bulk, should not be the aim of your Easter game this year. Instead, choose one or two indulgences that contain high quality ingredients and aren't just loaded with extra sugar and fat to make them taste great.
Also be mindful to savour them when you have time to relax and truly appreciate their taste and texture instead of gobbling them while you're doing other things, which will only leave you feeling far less satisfied than you should be and wanting more.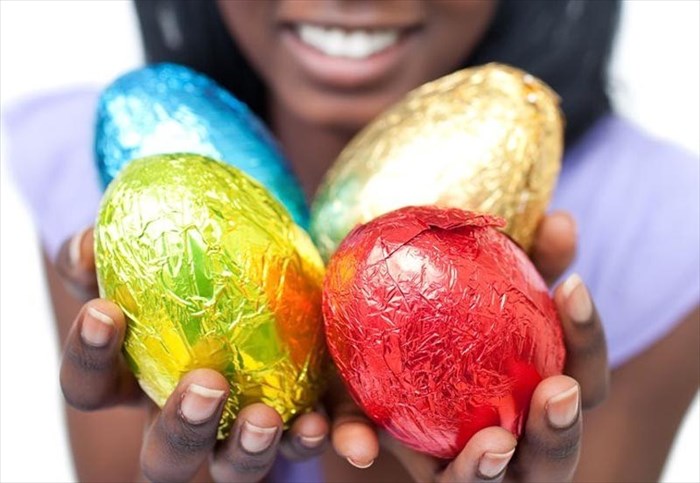 2. Opt for dark over milk or white chocolate (if you can)
All of the science-backed health benefits attributed to chocolate are actually due to the darker variety (i.e. chocolate containing more than 70% cocoa solids)1. While dark and milk chocolate often have the same number of calories, dark chocolate is often lower in carbohydrates (sugars) and fat, making it the more sensible choice when you're watching your waistline.
In addition, it's rich in flavanols which also help to protect your heart, lower blood pressure and even increase insulin sensitivity for more balanced blood sugar. Despite its many benefits, it's still a treat and should be regarded as such and eaten in appropriate quantities.
3. Start the days off right
While snacking on bits of milk chocolate Easter bunny, followed by hot cross buns dripping in butter for breakfast may seem like an Easter dream, it can actually end up being more of a blood sugar nightmare for your body.
While milk chocolate does offer some healthy antioxidants thanks to its cocoa butter content, the major ingredient is sugar. This means that if you eat only chocolate for breakfast or add it to a carb-loaded meal like hot cross buns, your morning indulgence could send your blood sugar levels skyrocketing. This, in turn, can leave you feeling hungry and/or craving more sugar a short time later and you'll inevitably find yourself being tempted to seek out additional treats - a surefire way to pack on the pounds!
Instead, start your day with a healthy, balanced breakfast that contains protein, low GI carbs and fat. Then, if you want to add a snap or two of that bunny as a treat, do so by all means. By adhering to this rule, you'll find yourself eating and craving far less throughout the day.
4. Rethink heavy meals
At Easter time the calories add up fast. If you consider the following nutritional information of the some of the most popular treats, you'll see what we mean:
Easter Treat
Calories / Kilojoules
Protein
Carbs (sugars)
Fat
Estimated walking time at a moderate pace to work this off*

Beacon Marshmallow Easter Egg
(1 egg –16.5g (0.582oz)

59 calories
(289 KJ)

0.7g (0.025oz)

10g (0.353oz)

2.7g (0.095oz)

Women: 16:33 minutes

Men: 11:02 minutes

Cadbury Creme Egg
(1 egg – 34g (1.199oz))

150 calories (627 KJ)

2g (0.071oz)

20g (0.705oz)

6g (0.212oz)

Women: 42.05 minutes

Men: 28.04 minutes

Reese's Peanut Butter Eggs
34g (1.199oz)

170 calories (711 KJ)

4g (0.141oz)

18g (0.635oz)

10g (0.353oz)

Women: 47:42 minutes

Men: 31:48 minutes

Lindt Bunny (100g (3.527oz) – this is the WHOLE bunny ;-)

540 calories (2259.36 KJ)

8g (0.282oz)

58g (2.046oz)

32g (1.129oz)

Women: 2:31 hours

Men: 1:41 hours

Cadbury Dairy Milk Egg
331g (11.676oz)

1777 calories (7435 KJ)

24g (0.847oz)

185g (6.526oz)

103g (3.633oz)

Women: 8:18 hours

Men: 5:30 hours

*This is an estimate to give you an idea of the amount of exercise required to burn these additional calories. Moderate pace is assumed to be 3mph (4.82km/h), similar to the pace of walking a dog and the average weights used for women: [60kgs] and men [90kgs]. The heavier a person is, the less exercise is required to achieve the caloric burn. Actual calorie burn will depend on your current weight, gender and age.
If you're adding a few of these kinds of chocolatey Easter treats to your food intake over the Easter period, it's easy to see that you can actually get by eating lighter, low calorie meals, instead of heavier ones. So, if you don't feel hungry at meal times, don't force yourself to eat, rather wait until genuine hunger returns, then fill up on light, healthy options (think soups, salads, veggies and lean proteins), reserving the treats for desserts or snacks.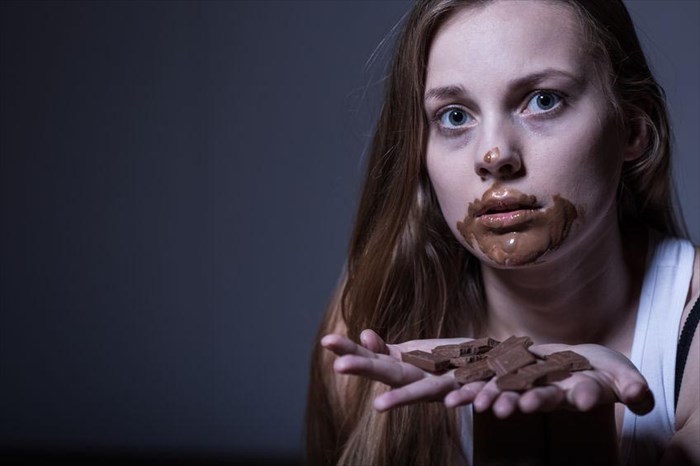 5. Don't forget to move
The Easter period offers many of us the opportunity to take a little time out to relax, but that doesn't mean that you should become stuck to the couch for 4 days! So, make plans to move from time to time – whether it be walking the dog or playing games in the park or even joining the local Easter Egg hunt and actually running from place to place, every bit of extra activity helps to burn those calories! This, in turn, helps to offset the extras you're eating and keeps the need for elasticated waistbands at bay 😉
Bouncing back after Easter
The purge
Once Easter is over, it's often tempting to keep on eating all of the 'leftovers' and gifts for days. For most of us, the self-control required to ignore the chocolates that call to us from the fridge or pantry at all hours of the day and night is sorely lacking. If you fall into this category, you'll need a plan…
The best thing you can do with the 'leftovers' is share them with friends, family and neighbours. You could also consider donating them to charity (there's always someone who will delight in Easter treats even after the fact). Whatever you decide to do, the rule is to not keep more than one or two.
Don't get obsessed
If, in spite of your best efforts, you do find the scale heading in the opposite direction than what you'd like, relax. Give it a few days and then check again. Consuming carbs (i.e. all the sugary treats you've been enjoying) often leads to water retention. In fact, for every gram of carbohydrates you consume, your body stores approximately 3 grams of water. So you may not have put on fat, but water. Your body should return to normal as soon as the excess glycogen stores have been used.
If, after a few days you find the numbers are still a little higher than you'd like, clean up your eating and exercise each day.
Consider a fast
Fasting is a great way to get your mind and body back on track after serious Easter indulgences. There is a growing body of evidence that shows that regular periods of fasting, known as intermittent fasting, have a number of metabolic and health benefits2,3. This doesn't mean that you have to starve – there are a number of ways to fast. You can choose days of low calorie eating or move breakfast to brunch and have longer periods between dinner and your next meal the following day.
Regardless of how you choose to fast, it can give your metabolism the boost you're looking for and help you get back on the healthy eating track.
Happy Easter!
References
1. Petyaev I, Bashmakov Y. Dark Chocolate: Opportunity for an Alliance between Medical Science and the Food Industry?. Front Nutr. 2017;4. doi:10.3389/fnut.2017.00043

2. Seimon R, Roekenes J, Zibellini J et al. Do intermittent diets provide physiological benefits over continuous diets for weight loss? A systematic review of clinical trials. Mol Cell Endocrinol. 2015;418:153-172. doi:10.1016/j.mce.2015.09.014

3. Ganesan K, Habboush Y, Sultan S. Intermittent Fasting: The Choice for a Healthier Lifestyle. Cureus. 2018. doi:10.7759/cureus.2947
Other
Articles of Interest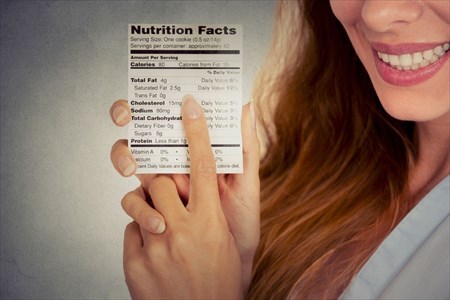 CICO, calories in, calories out - it's an age-old diet principle, but does it work and will it help you to lose weight? We find out.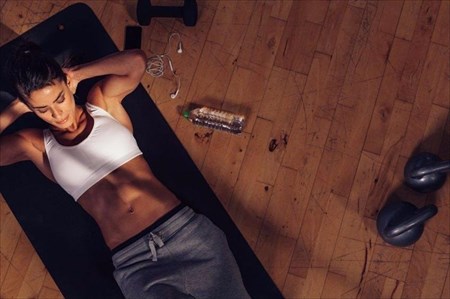 A lot of people do not know the difference between isolation and compound exercises. In this article, we explore what the exercise types mean, what they are and why they are good for you.
You may have heard that running is a top fitness activity for successful weight loss. Is it true? We look into how it can best work for you ...