Fitness Trackers & Armbands (Overview)
Exercise and fitness are the silver bullets for a better quality of life. Achieving this is well within your grasp and requires healthy proactive choices. Being fit merely means that we are able to perform physical activity, and have enough sustained energy and strength to look good, and feel good. Our entire body, especially the heart and brain, stand to benefit from a healthy amount of exercise and fitness. The list of benefits is impressive, and the active requirement is downright simple.
The risk of chronic diseases and conditions (such as heart disease, stroke, diabetes, obesity, osteoporosis, depression, anxiety, and different types of cancer) is prompting many to take a hard look at their lifestyles and find ways to participate and enjoy activity as part of a daily routine. It is reasonably simple to decrease the risk of developing certain diseases with bursts of regular activity and this is essential for maintaining overall health and enjoying longevity benefits.
However, we are human and willpower is a difficult thing to sustain or commit to. When willpower needs a boost, that's where fitness trackers and armbands come in handy. These clever little gadgets are excellent motivators for encouraging activity and a healthy lifestyle (including watching what you eat).
Designs make monitoring activity simple and accurate too. Fitness trackers are essentially like wearing a little electronic finger on your pulse. When worn, they can constantly measure your vitals, activity levels, type of activity, weight loss goals and your quality of sleep. If you're a numbers person and have a passion for data, your fitness tracker will soon become your new best friend.
With fitness goals, healthy weight loss and maintenance desires, as well as general healthy living on the rise, the fitness and exercise industry is finding itself flooded with compelling devices to help consumers with a vested interest achieve healthier outcomes. The best health and fitness results come from a healthy combination of aerobic exercise, strength training and balanced daily nutrition. Your tracker can only best benefit you, if these components are actively part of your daily lifestyle in healthy doses.
Most activity / fitness devices (trackers and armbands) do a fairly decent job at the basics of tracking, and come with a range of functionality and matching price tags. We've honed in on some of the better ones on the market to help you live your best life.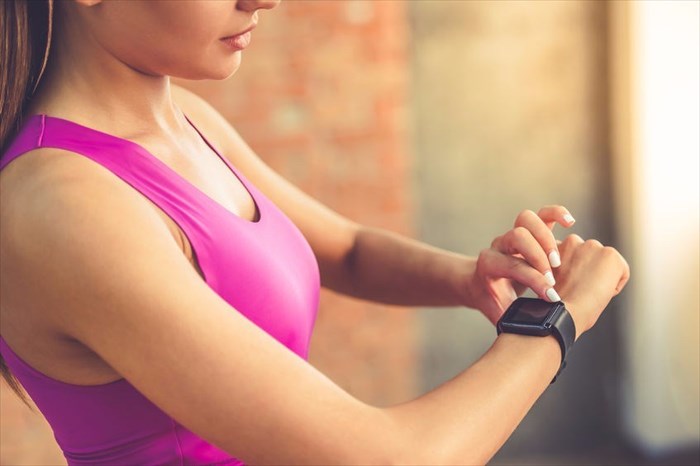 Why are trackers useful?
Fitbit. Garmin. Misfit. Jawbone. TomTom. If these names ring a bell, it's more than likely you already lead an eat, sleep, walk / run, repeat lifestyle or are at least considering one.
Gone are the days of cheap plastic step trackers. Activity and fitness bands / trackers have upped their game in leaps (pardon the pun) and bounds. They are now packed with serious health insights and accuracy, and all packaged with style. They're not just techy, they're pretty too, and the range of styles are marketed to appeal to a broad range of interests and tastes.
The right tracker for you is one that fits in with your lifestyle and best suits your needs and goals. Many on the market have predominantly similar functions. Often a combination of functions and their style will determine which one peaks your interest most. If it looks good, is easy to wear and use, and ticks all the boxes of your interests, it may just be going home with you.
For some the right fitness tracker is just about the basics – tracking steps accumulated in a day and being able to monitor activity. Reliable sleep monitoring is also a basic feature that attracts buyers, as is the ability to log calorie and water intake.
For others GPS (global positioning system) navigation is especially useful for running activity or cycling, as well advanced resting heart rate and VO2 max data (maximum oxygen uptake that determines a person's capacity to perform sustained exercise and aerobic endurance. i.e. the maximum amount of oxygen a person can utilise during intense exercise) are essential features.
The best part is that all on the market are fairly accurate and reliable, and will do a very good job of keeping you in the know about certain factors contributing to the quality of your health, and keeping you motivated every day.
Top trackers (wearables)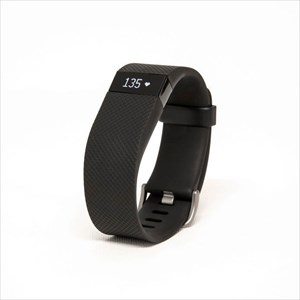 With so many now on the market with similar features, how do you choose the one for you? Stand-out features, price, design and the quality of their companion software and apps are good things to keep in mind.
Some of the best trackers currently on the market are:
Garmin Vivosmart HR+: This tracker has affectionately been reviewed as a 'Fitbit on steroids'. This chunky little number is packed with tech and has a mix of features and performance a reasonably serious fitness enthusiast will love. It shone brightly at the Wareable Tech Awards 2016, earning itself the Fitness Tracker of the Year. The mix of activity, sleep monitoring, smart notifications, 24/7 heart rate and GPS tracking is highly pleasing, as is the week-long battery life and water resistance (up to about [metres:50]). Some feel that the band is a little on the chunky side (especially for ladies) and that other trackers have a far more attractive screen. There is also a lack of a swimming mode (which has some reviewers scratching their heads), limited multisport options and the run stats are a little light when it comes to insights. If more pace and distance are what you're after, a tracker or watch with proper GPS functionality will be a better fit for you. All in all, the rich data functionality (and the powerful app) for running and cardio and its virtually infallible notifications system won't let you down.
Fitbit Charge 2: Step activity and sleep tracking come standard with all Fitbit trackers and can all be easily logged in the accompanying app. The Charge 2 tracks your heart rate 24/7 and monitors your resting heart rate too (VO2 Max). Another plus is the new breathing training (to combat stress) which gives users an additional wellness feature that is most useful. The consensus among many reviewers is that the more active user may not take to this tracker like a fish to water. The screen interface can be a little fiddly and the heart rate monitor during very intense workouts may fall short of reliable expectations. The general wellbeing user who enjoys a little jogging a few times a week will likely feel comfortable with its ability to accurately track their run / step activity (even though you may need to take your phone out with you). The Charge 2 can connect to a GPS on your phone and is one of the strongest devices on the market.
Fitbit Charge HR: A touch cheaper than the Charge 2, this tracker is discreet and comfortable. It auto-detects exercise such as walking, cycling and running, but total accuracy is best when manually entered into the app. The Charge HR has improved pulse tracking and the ability to set more demanding weekly fitness goals. The pulse counter provides accurate calorie counting during exercise. The proper watch-style strap makes the device very comfortable to wear, while the design is deliberately discreet and neutral.
Fitbit Alta: This tracker turned many a head when it first entered the market and is regarded by many as one of the best looking the brand has produced. A wide range of coloured straps certainly helps the pretty-factor of this tracker, making it very pleasing on the eye (no matter the colour). Its slim design is very comfortable to wear (lightweight) and is quite unobtrusive. In terms of tech, it's not the most sophisticated of the lot, but it wasn't made to be either. The Alta does a really good job of tracking steps, distance, active time, sleep, calories burned, and basic notifications (on the wrist) using a three-axis accelerometer, as well as an easy-to-use app. Runners looking for more intense tracking may wish to consider another device as there is no GPS, optical heart rate monitor or stair climbing functionality.
TomTom Touch: The basic features of any type of tracker are there with this one. It's not regarded as the best looker either. It is, however, a goodie when your sole goal is to lose weight. The most attractive feature about this tracker is the body composition feature. It can help you track your weight loss progress by tracking your body fat and muscle percentages (the difference in percentages between lean muscle and wobbly fat). Accuracy of this wearable has come into question but all in all, it's overall consistency will surely help bring about positive change, especially for those getting into the habit of following a new fitness regimen.
Garmin Vivoactive HR: This tracker is great for multisport, blending fitness and sports features in one reasonably priced package, along with all the standard trimmings. It's built for activity and uses GPS to accurately track running, cycling, swimming and even golf with live pace and distances. It's not likely the tracker you'll buy to 'match nicely with workout gear' but it is easy to wear and use.
Samsung Gear Fit 2: This tracker is an Android-friendly device (note: there is now iOS support available) that does a whole lot for your money. Pleasing on the eye, the design incorporates a big display and has a lovely balance of fitness and smart functions. It connects well with Bluetooth 4.0 and GPS, has a robust media player and a full map of your run. This tracker doesn't really need your smartphone to operate. It also auto tracks the time that you are stationary (a subtle reminder to get up and go). It utilises a host of sensors (a heart rate monitor,

gyroscope,

accelerometer and barometer) which can independently pick up and log lifting, walking, running and even some light yoga sessions. It's a clever little gadget you'll certainly grow to love and never leave home without.
Tips before you buy
The fitness and activity tracker market is now quite the competitive one and can come at a bit of a cost. If you want to purchase, it's a good idea to ensure that you know exactly what you want to get out of it and whether its functionality is reliable enough to meet those goals.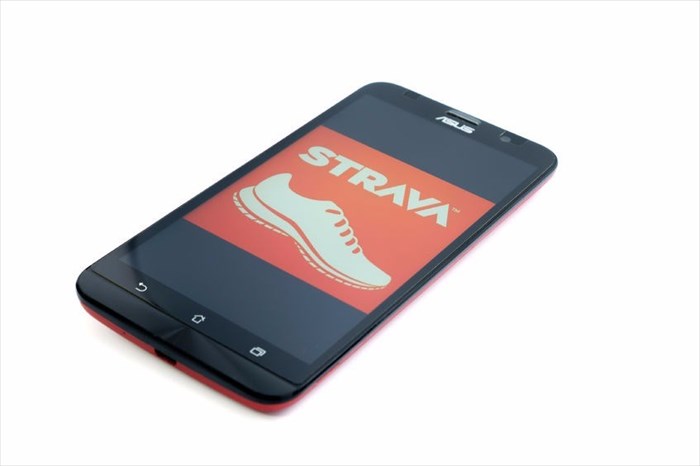 If you are thinking about making a purchase but are not yet committed to any single one device, these tips can help ensure that you end up buying the one that best suits you:
Try a mobile app that has basic fitness tracking functionality without a wearable. A mobile app that counts your steps is a lightweight way to get a feel for what all wearable devices will provide and see if this interests or motivates you. A good app to download is the Fitbit app, which is regarded as one of the best and easiest to use. You can run, walk, cycle or enjoy some light aerobic exercise which can all be tracked on the app before you go splurging on a wearable. The catch is that you'll need to keep your phone on you throughout a period of tracking to get the benefit of the data. Other great apps include Strava, Runtastic PRO or Cyclemeter.
Set your spending limit: Those with display functionality tend to cost a little more. The pricier options include built-in heart rate monitors and GPS which can be tailored for all sorts of fitness enthusiasts. If all you wish to do is get in a little walking a few times a week, a heart rate monitor is an unnecessary expense. Assess a device's features in relation to your desires and goals before setting your heart on the prettiest looking tracker on the market.
Tracker style: Trackers are not just designed according to functionality. Styles that improve their saleability include bracelets, clip-ons and watches. Your comfort preference will determine the style that most suits you. The display style can also be a determining factor, measured against your needs or goals. If you want to see your stats at all times, or use your wearable tracker as a wristwatch, look for one with an always-on display.
Software and apps: Mobile or web-based, the app is an important component for most trackers. It's where you can make detailed sense of the data a tracker collects. Ensure that the app is reliable or accurate enough for your liking before purchasing the wearable.
Smartwatch versus fitness tracker: Some fitness trackers have smartwatch functionality, and some smartwatches have great fitness features. Neither is the same thing as the other, so make sure to look into both if you're keen on either before purchasing. Keep in mind: fitness trackers put fitness tracking first.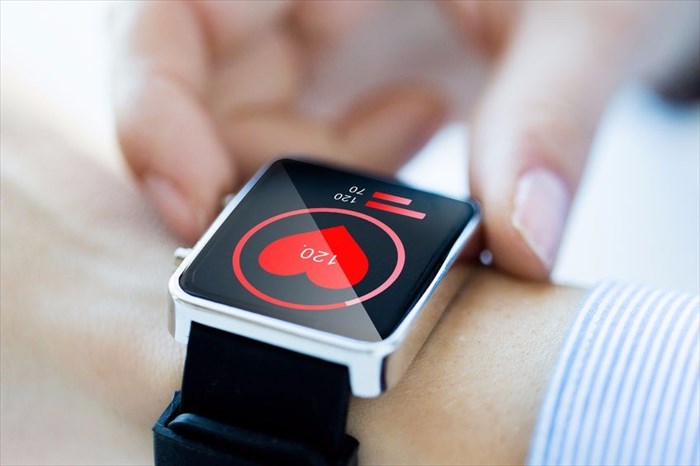 How to get the most out of your tracker
Wear your tracker: It may seem obvious, but it goes without saying: you're not going to track much when you're not actually wearing your tracker. The steps you take without it can't always be counted. It's that simple. Decide when your steps mean the most to you in a day and whether this affects your overall goals. You don't have to wear your tracker 24/7, but every step counts.
Set goals: On average, most people take about 5 000 steps a day. The default setting on most trackers is 10 000 steps. Set a small goal as your starting point, ensuring it is something attainable, and gradually build from there. The same strategy works well for tracking your sleeping hours, ensuring that you get enough on a daily basis to feel at your best.
Food intake and calories: If weight loss is a primary goal, keeping tabs on what you put into your body is just as useful as how many calories you are burning off with activity. Many leading device brands have built in food tracking components. A third-party app such as MyFitnessPal are good additions to keep tabs on your food consumption and overall nutrition as it has a very reliable database, and syncs up nicely with many other apps too.
Activity tracking: There is a distinct difference in the way you stroll around the park with the fur kids (dogs) or enjoy a Saturday morning hike. Not every step you take is equal. Many wearables will automatically pick up or log more strenuous steps taken, but it is still a good idea to take an active interest in recognising this for yourself. On some devices, you can use a stopwatch function to manually log this data. You can also use a third-party app that syncs well with your device. Good apps to use include Strava, Runkeeper and MapMyFitness. All offer an additional perk
of using a smartphone's GPS for more accurate statistics on your performance.
Workout with your friends: Scientific studies show that people are more likely to commit to an exercise regimen if they have the same level of commitment with friends. Generally, like-minded people are using a fitness tracker and many have built-in competitive elements on the device app to encourage healthy competition. You can initiate or challenge a group of individuals (the app recognises via your phone or social media contacts) to a competitive dual, ensuring that all who participate have to put in a little more time and energy to out-do another. A contest for step-glory can be fun (with some devices offering up little badges as rewards for your achievements) and can certainly help you up your own game too.