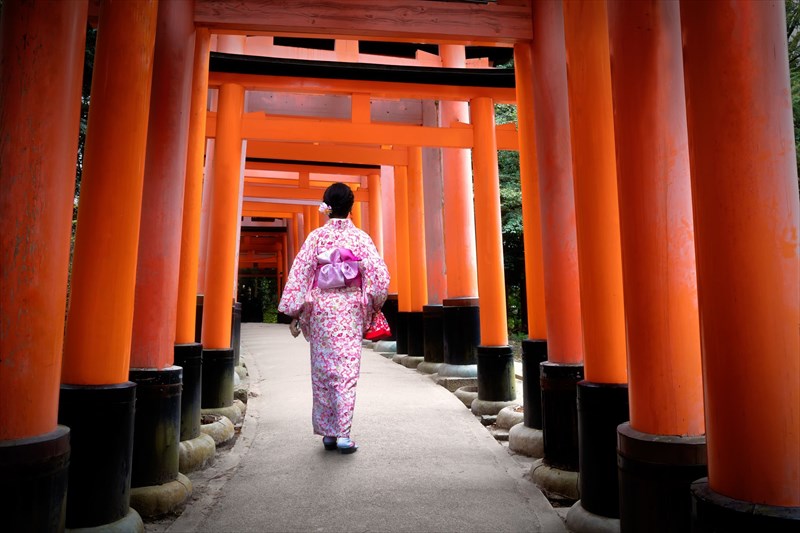 The history behind foot binding in China
The ancient practice of women binding their feet is one that has a rich and elusive history. Experts3 have noted that this mysterious history is rooted in the fact that there is seemingly no specific reason that explains the origin of this body modification practice in China. There is also a limited amount of documentation that details the practices of foot binding, how it was performed and exactly why and when it began. In addition to this, the information that is available is subjective and a number of documents that have been discovered which detail some of the thinking behind this form of body modification, were written by men. Women held this practice as a sacred form of ceremony and took the art of foot binding very seriously. As such, it is thought that women who may have sought to document the details of foot binding were perhaps frowned upon3.
Another interesting point on the documented information surrounding foot binding is that much of the written material takes the form of fictional writing or poetry, making it difficult for any substantial facts on the technique to be established.
The historical background to foot binding is, therefore, one that is difficult to understand, elusive and even disturbing at times. Delving into this topic entails a complex and fascinating journey that encompasses different schools of thought behind the beauty ideals that foot binding attempted to achieve.
While the specific origins of foot binding are somewhat of a mystery, there are some folk tales and legends that may hold some truth as to how this practice of body modification began in ancient China.
Some believe that foot binding originated during the late Tang Dynasty which ruled between the years of 618 and 9071, however, experts have found that the first concrete evidence of the practice dates back to the Song Dynasty which ruled between 960 and 12792. These dates were proven when scientists uncovered the tomb of an Imperial Clansman's wife known as Lady Huang. Her feet were wrapped and bound in gauze strips and her shoes were a mere 5.5 inches in length, this is roughly 14 centimetres.
Chinese Folklore2 suggests that the practice of foot binding began with the Emperor's most favoured concubine, Daji, who had abnormally small feet. This led other women in China to want to imitate her seemingly attractive yet small feet, which was achieved through foot binding.
Another version of this legend1 tells the story of Li Yu, a prince during the first century in China, who was fascinated with the way his concubine, Yao Niang, walked and danced, and said she walked as though she was gently skimming over lilies. He then wrote verses regarding the dancer's feet and their beauty in being so small and graceful, referring to them as small golden lilies or small golden lotus flowers. Noting the prince's enchantment, his other concubines bound their feet to imitate Yao Niang. It is thought that these beautiful verses led way to the popularity of small feet and small feet then became the fashion. With the trend starting in the royal court and then spreading throughout the kingdom as other women in China began to bind their feet in an attempt to obtain cultural status and a beauty ideal that was somewhat royal, thus enticing wealthy men to make them their wives.
**My Med Memo – 'Lotus' was often used as a term for 'bound' and held an association to bound feet as the use of the lotus symbol became associated with small shoes.
Some other stories exist but are remarkably similar and involve a king from the Tang Dynasty whose concubine had her feet bound so as to become more desirable to him. The king was extremely pleased with the beauty of her small feet, which resulted in ladies of the royal court following suit in an attempt to please him too.
Other legends describe how an empress of the Shang Dynasty suffered from clubfeet and was embarrassed and ashamed of her deformity, she then forced other women in the court to have their feet bound so that their feet could look the same as hers.
One of the most prominent and popular legends3 regarding the origin of foot binding describes the story of a deer from India who gave birth to a beautiful little girl, however, this girl's feet were small and similar to those of a deer, enhancing her natural beauty. She walked gracefully everywhere she went and left impressions on the ground that resembled that of a lotus flower. This is thought to link to the shoes of women with bound feet being referred to as Lotus Shoes.
In reference to this tale, historians believe that the emperor Li Yu, as previously mentioned, had his dancers bind their feet so as to resemble the feet of the deer girl. This story differs somewhat from the legend of this emperor supposedly being fascinated by his concubine's small feet.
Another legend, and perhaps one that the Western society may know, is much like the story of Cinderella, however, this Cinderella's name was Yexian and she was, of course, Chinese. Yexian's prince has chosen her because he was attracted to her tiny feet.
With these stories in mind and the overlapping of ideas and tales, it becomes clear as to how the tales surrounding the origin of foot binding add to the illusiveness of the origins of this practice.
Regardless of whether the stories may or may not hold some aspects of truth, the Chinese focus on the desirability of women having smaller feet is evident. With this focus in mind, it's easy to see how the practice of foot binding began gaining popularity and momentum, as many fashions and beauty standards do, and as such, this form of body modification, despite the pain and discomfort that stemmed from it, continued to grow until the majority of women across China bound their feet.
Did all Chinese women bind their feet?
The tradition of foot binding originated in the northern areas of China, it then spread to the other areas of the country during the 12th century. The first women to bind their feet were among the royal and upper-class women who belonged to wealthy families. In later years, lower classes began to practice the art of foot binding in an attempt to imitate the wealthy and improve their own social status.
Not all families adhered to the practices of foot binding however, some prominent groups of people such as the Mongols, Tibetans and Hakka shunned it. Initially, labourers and farmers among the lower class did not bind their daughter's feet as these women from poor families needed to work and be on their feet so that their families could be provided for. However, this began to change as families from all classes of wealth and status began binding their daughters' feet in an attempt to imitate the appearance of the wealthy nobles of the country, thus, the practice and tradition quickly spread among the Chinese population and continued for over one thousand years1.
What is the historical significance and cultural impact of foot binding in China?
Although foot binding was thought to be a means of controlling women, when looking past the pain and torture that women endured to bind their feet, the practice also created a strong sense of community among women. This resulted in intergenerational bonds as women connected through the custom. Women became proud of their small feet and would regularly meet up with other women from their villages to sew new shoes as a means of expressionism, showcasing the commitment to family and tradition that foot binding entailed.
Moving beyond these female relationships, foot binding was also thought to have shaped Chinese architecture. Single-story houses had to be built as women found it difficult to climb flights of stairs. The lanes and streets in the villages and towns were also extremely narrow as women would need to lean up against railings or walls when they walked.
Furthering these historical impacts, some scholars believe that foot binding affected the role China played in the world's colonisation. While the Western world was rapidly exploring and discovering the globe and colonising a vast number of new lands, the Chinese, whose women could not travel easily, let alone perform the necessary manual labour that is required when pioneering new lands, opted out. Men did not want to leave their wives behind to travel the globe. The few families from China who did travel to and settle in new lands, were mostly from families and ethnic groups who did not adhere to the practices of foot binding.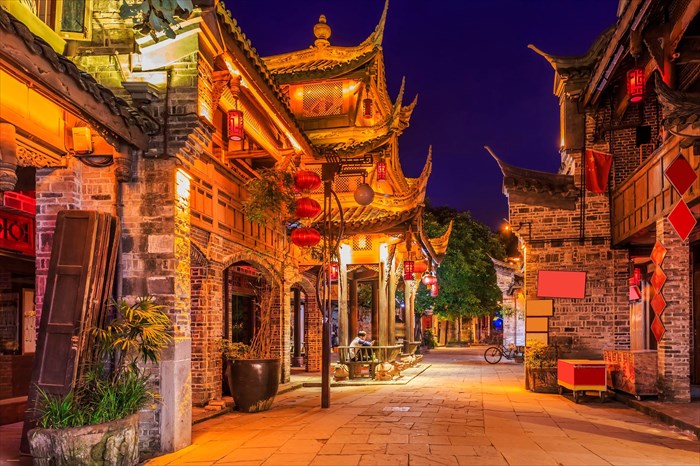 References:
1. Academia. 2012. Foot Binding in Ancient Dynasty of China. Available: http://www.academia.edu/6573442/Foot_Binding_in_Ancient_Dynasty_of_China [Accessed 24. 04. 2018]
2. The University of Tennessee. 2005. Bound to be beautiful. Available: https://mcclungmuseum.utk.edu/exhibits/bound-to-be-beautiful-foot-binding-in-ancient-china/ [Accessed 24. 04. 2018]
3. Academic MU. The Practice of Footbinding in China. Available: http://academic.mu.edu/meissnerd/wagner.html [Accessed 24. 04. 2018]