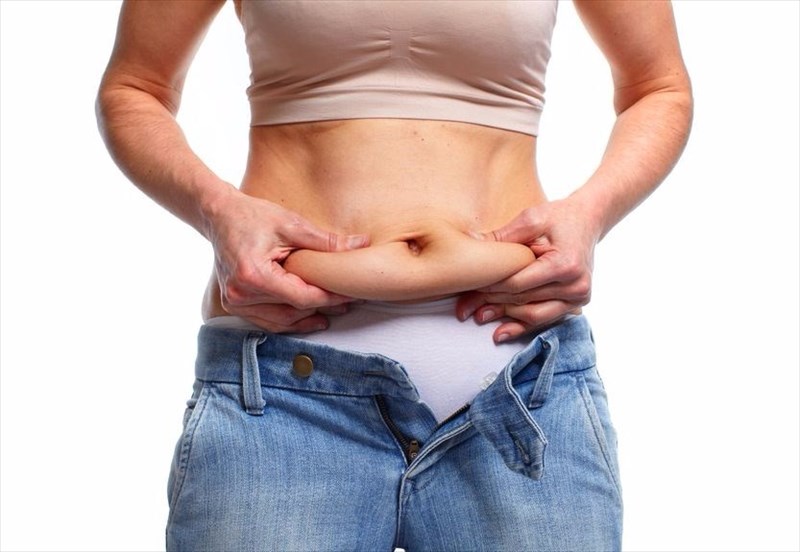 What is a tummy tuck (abdominoplasty)?
A tummy tuck or stomach tuck, also known as abdominoplasty, is a surgery used to tighten and reshape your abdominal area. The surgery results in your tummy being flattened and toned as the excess skin is eliminated, fat is removed and the muscles of the abdominal wall are tightened.

A tummy tuck is a popular procedure, with both men and women undergoing the surgery. It is best suited for those whose bodies have changed dramatically through extreme loss of weight or pregnancy. The surgery can result in a boost in self-esteem and body image, improving your confidence and comfortability in your own skin.

Who benefits from an abdominoplasty (tummy tuck)?
A tummy tuck can help you to address what you don't like about your abdominal area and correct these issues in creating a firmer, more toned stomach region. Women who have been pregnant tend to opt for this procedure as they feel as though their abdominal muscles have never regained the strength and tone they once had. They often also feel self-conscious about their tummy skin, which, after having a baby, has not returned to its once taught appearance.
However, the decision for this surgery is a personal one, and there are a variety of reasons why people have it done. Many people have explored other avenues such as dieting and exercise and found that they are unable to achieve a tighter and more toned tummy. The issue often lies in the bathroom scale showing weight has been lost, but the abdominal skin still appears stretched and saggy.
Should you get an abdominoplasty (tummy tuck)?
The following is a list of reasons that can contribute to you being an ideal candidate for an abdominoplasty:
Pregnancy, weight loss and aging have resulted with excess skin on your abdomen and/or the muscles being weakened.
You are a non-smoker. Smoking can slow down the healing process and result in complications during and after surgery. If you do smoke, your surgeon will advise you to stop at least six weeks prior to surgery.
You are happy with your weight and it does not fluctuate. If you are slim but carry extra skin around the abdominal region, you are a good candidate for an abdominoplasty. Obese people are recommended against the surgery as it will not be as beneficial until they achieve a healthy body mass index (BMI).
If you carry excess amounts of fat around your abdominal organs your surgeon will suggest you lose weight before the surgery as extra fatty tissue can result in risks and complications during and after surgery.
You are in good physical health and shape.
You are passed child-bearing age or do not plan to have any more children. There are specific abdominal muscles that can be tightened and repaired during the surgery, which can be undone during a pregnancy as your muscles move to accommodate the growing foetus.
You have stretch marks and flab that are not seeing improvement through diet and exercise.
You feel as though your belly sticks out and is unattractive.
Your stomach contour (shape) has resulted in your self-confidence taking a knock.
What are the considerations of a tummy tuck?
There are pros and cons to weigh up if you are considering having a tummy tuck, these are however dependent on your own reasons for having the procedure done. Your plastic surgeon is most likely to outline these for you during your first consultation. These are:
Pros
An abdominoplasty is able to restore a flabby abdominal area to a flat tummy.
You will feel and look better in swimming costumes and clothes.
Your body contour will be more youthful.
Cons
You will have a scar on your lower abdominal/pubic area.
Should you fall pregnant after the surgery, it may reverse the effects of the surgery.
Weight gain after the surgery will have negative effects on the results.
What are the types of tummy tucks?
Your goals and concerns will undoubtedly be different to those of another patient's. Your surgeon will recommend the type of surgery he thinks will best help you to achieve your surgical goals, creating the most natural and least scarring results.
The basic procedure of a tummy tuck requires an incision along the pubic area, this skin is now lifted and the weakened muscles are repaired. A second incision is sometimes needed to cut out any excess skin in the abdominal area. The upper skin is then pulled down, once the lower skin has been removed, and shut together like a window closing. A new opening for the belly button is then created, which it is pushed through and sutured into the correct position. The incision marks are then sutured closed often with dissolvable stitches. However, depending on your surgical goal, there are three different types of a tummy tuck, being:
Mini tummy tuck

This procedure makes a single incision around the pubic hair area, which is often placed below the underwear line so as to hide it. The cut can range from a few centimetres to the entire span of your abdomen. This method tightens the muscles, removes loose skin and may also use liposuction to further tone the area. Candidates normally feel as though their tummy protrudes too much below the navel or belly button. They have usually tried diet and exercise and are in considerably good shape, but cannot seem to lose the extra skin and fat on their stomach. Here, the belly button stays in the same place as skin is only removed beneath the naval.
Classic or full tummy tuck

This method includes cutting across the lower area of the abdomen, as well as another cut (incision) circling the navel. It is known to improve the upper and lower tummy. Extra skin is then removed, the tummy muscles are contracted and tightened and your doctor may perform liposuction to improve the overall abdomen contour. This surgery typically removes skin that has previously been stretched from pregnancy, obesity or genetic laxity (muscle weakness). The skin is removed from the navel down to the pubic hairline and a new belly button is often created. The scar is often from hip to hip.
High lateral tension or extended tummy tuck

This method improves the upper and lower abdomen and the flanks. It removes excess skin from the hips or love handles. This method is known as one of the initial procedures that was created to remove the extra skin after multiple pregnancies or dramatic weight loss. The procedure involves a longer incision as it tightens the abdominal muscles and includes removing excess skin from the front abdomen and suspends and improves the thigh and hip area.
How to choose a plastic surgeon for your abdominoplasty
The most important decision to make when considering a tummy tuck is your plastic surgeon. You need to choose a surgeon who you feel comfortable with. In your first consultation with the surgeon, make sure you find out how many tummy tucks he/she has performed, ensure that the surgeon is board certified, which means they have received formal training, and that the procedure will be done at an accredited facility. It is also important to look at their before and after photos of previous surgeries.
The best way to remember these requirements for your surgeon are:
Personal comfort
Formal training and accreditation
Experience in performing the surgery
Your first appointment

During your first consultation, you are going to get the chance to clear up any concerns you may have about the surgery and your surgeon will assess you for a potential candidate for a tummy tuck. You will need to be prepared to give an answer to these questions:
Are you allergic to anything? Are you currently undergoing medical treatment?
Do you have a history of other surgeries?
Are you currently taking any current herbal or vitamin supplements?
What do you expect the outcome of the surgery to be?
You may also be asked to outline what your issues are in a mirror. Your surgeon will also take photos of your stomach for medical record and determine your skin elasticity. You will also have to disclose your weight and if you have any planned weight loss goals before surgery. Some surgeons may suggest a weight loss program before surgery. Ensure that you do not have any future plans for having children as pregnancy can adversely affect the results of an abdominoplasty.
The procedure for a tummy tuck
How to prepare for a tummy tuck
Your plastic surgeon will most likely give you an extensive list of instructions to prepare for your surgery.

You will be asked to do the following in advance:
Stop smoking six weeks before the procedure
Avoid taking aspirin (as this thins your blood and can cause unwanted bleeding)
Stay hydrated
Make sure you are at your goal weight or reach your goal weight

You will also be asked to make arrangements in your home before surgery:
Arrange for your kids to be looked after.
Have your meals precooked and frozen for at least the first week.
Place all the items you use on a regular basis at hip level.
Make sure your remote control batteries are fully charged.
Make sure you have plenty of pillows to support you on your bed.
Have plenty of reading materials and movies to watch.
Make space for your medications next to your bed, along with water bottles and dry crackers.
Have loose clothing ready to be worn for the first few weeks.
Have sanitary wipes for bathing as you will not be able to wet the dressings until they are removed by the surgeon.
Your surgeon will confirm whether or not you will need to spend the night in hospital after your surgery or go home on the same day. You will also be asked to make sure that someone is available to drive you home from the hospital.
The day of the surgery
Your surgery can be performed at a hospital, an office-based surgical suite or an ambulatory facility. Your surgeon will explain the details of your surgery to you, but there are certain factors to be expected:
When arriving at the facility, you will be taken to your room and asked to put on the surgical gown and underwear.
Your surgeon will most likely meet you soon after and mark the places of the incision on your abdomen.
You will meet your anaesthetist who administers the anaesthetic and will stay next to you for monitoring throughout the surgery, you will be given either local or general anaesthetic.
Various monitors to check your blood pressure, heart rate and oxygen levels will be placed on you. These are normally in the form of stickers attached to a monitor.
As soon as the surgery starts, your surgeon may change or adapt the chosen method in order to make sure you get the best results.
Your incision areas will be dressed and surgical drains may be placed.
Once the surgery is over, you will be moved to and woken up in the recovery area, whilst still being monitored. This is to ensure you are still in good health after surgery.
Before going home, your drains will most likely be emptied and reset.
You will not be able to go home without someone driving you and if you do not have someone helping you at home for the first week you may have to consider booking yourself into a recovery facility.

Recovery and aftercare of a tummy tuck
Your doctor will explain your recovery and follow-up appointments to you, based on the surgery performed.
There are certain things that can be expected after your surgery:
Directly after surgery
As the anaesthetic begins to wear off, you are likely to experience dizziness, nausea and feel disorientated.
The extent of your procedure will determine how long you will have to stay in the hospital. It may be up to a night or two.
Your abdomen will be very tender and sore, you will be given pain medication for this.
You will require a week of rest, this will typically be bed rest.
You will wear a compression garment in order to provide support to the skin, reduce swelling, as well as dressings on the incision site. The dressing will most likely be taken off in a week or so, whilst the garment must be worn for a few weeks. You cannot wet the dressing, so bathing should be done with sanitary wet wipes, a facecloth or sponge.
If you have a drain, which is used to drain the excess fluid, this will be removed in roughly a week to two weeks (depending on the amount of excess fluid your body produces).
You will commonly experience bruising, redness and swelling in the areas around the incision, abdomen and hips.
Recovery after an abdominoplasty (tummy tuck)
Full recovery from an abdominoplasty is usually experienced after a time of roughly six months and in some cases, it may take longer. The first few days' post-op should be dedicated to pain management and complication avoidance. Your first week is likely to be the most painful. You will only gain better mobility after two weeks or more. After which your surgeon will instruct you on a light fitness and movement regime – this is vital to ensure the best results.
The following steps should be followed when recovering:
Ensure you have plenty of help at home, you will be surprised at how little you can do.
Rest is very important.
Do not take any aspirin as this may increase bleeding.
Do not smoke.
If your children are small and need extra assistance and help, someone else will need to look after them for about two weeks.
After five days to a week, you will normally have a follow-up appointment with your doctor.
Plan on taking two weeks off from work and longer if you have a physical job.
Some questions answered
How long will the results of a stomach tuck last?

You should not significantly gain weight or fall pregnant, as your results may be reversed by these. While skin will automatically stretch with age and time, the results of a tummy tuck should be quite permanent if you stick to a healthy diet and fitness regime, as a tummy tuck on its own does not mean you will not gain weight again.
What are the risks of a tummy tuck?

Significant complications are infrequent with tummy tucks, however, some risks can include:
Negative reaction to the anaesthetic
Seroma or hematoma
Bleeding and infection
Scarring
Allergic reactions to medication
Unsatisfactory results which may lead to further procedures
Risks are often minimalised if your surgeon is experienced and certified.
When can I return to work?

Depending on your surgery, you can normally return to a desk job in two weeks and a more physical job after four weeks. Speak to your surgeon about what he/she advises, be sure to tell them exactly what your job entails and only return to work as advised.
Can I take care of my kids after a tummy tuck?

You will not be able to lift anything or bend over in the first two weeks and sometimes up to four weeks after surgery. Cooking and driving can be resumed within two weeks. It is advised to have someone help look after your kids in the first few weeks.
Does insurance/medical aid cover a tummy tuck?

Most healthcare insurance providers do not cover cosmetic surgeries. However, speak to your insurer to see if a case can be made prior to surgery to note what can be covered. However, most plastic surgeons offer some kind of financing.