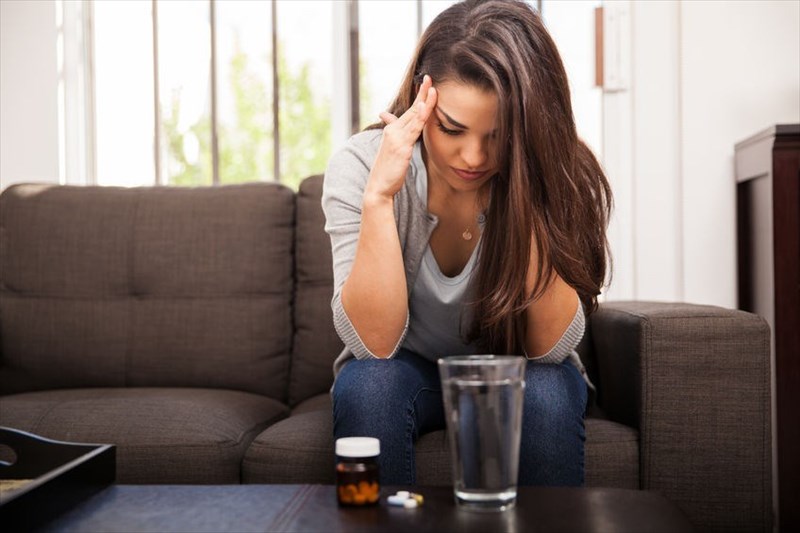 Defining aspirin
Aspirin is a common over-the-counter medication that is mostly used to alleviate symptoms of fever (when used in this regard it is referred to as an antipyretic), pain and inflammation (in this capacity it is an analgesic). Classified as a salicylate (containing derivatives of salicylic acid), aspirin is also sometimes recommended as a preventative medication for individuals at risk of stroke, chest pain (angina) and heart attack, among other conditions. Such recommendations will only ever be made by a medical doctor and will be appropriately managed.
Aspirin is also classified as a non-opioid analgesic, anti-platelet agent, cardiovascular and hematologic anti-platelet and an oral NSAID (non-steroidal anti-inflammatory). It is sometimes referred to as acetylsalicylic acid too.
As a medication, aspirin effectively inhibits the synthesis of the chemical compound, prostaglandin (by blocking the enzymes cyclooxygenase-1 /COX-1 and cyclooxygenase-2 / COX-2) which helps to alleviate pain, fever and inflammation in the body.
Aspirin also works by inhibiting platelet collections (hindering the formation of thromboxane A2, a hormone that causes the clumping of blood cells (platelets) together in the blood and the constriction of blood vessels). The effect on platelets means that aspirin effectively reduces the ability of blood to clot (i.e. it thins the blood) and helps it to flow through narrowed arteries more easily (thus lowering the risk of strokes and heart attacks).
Both prostaglandin and thromboxane A2 are involved in the contraction and relaxation of muscles, the narrowing and widening of blood vessels and the management of blood pressure.
Aspirin is typically absorbed into the body within 20 minutes (1) and is metabolised by the liver. At a low dose, the medication has a half-life (i.e. the time period it takes for the concentration of the medication in the bloodstream to reach half of the original quantity consumed) is around 2 to 3 hours. At high dosages, the half-life is around 15 to 20 hours. Around 80 to 100% of a dosage will normally be cleared from the kidneys between 24 and 72 hours, and excreted in urine, stool (faeces), perspiration and even saliva.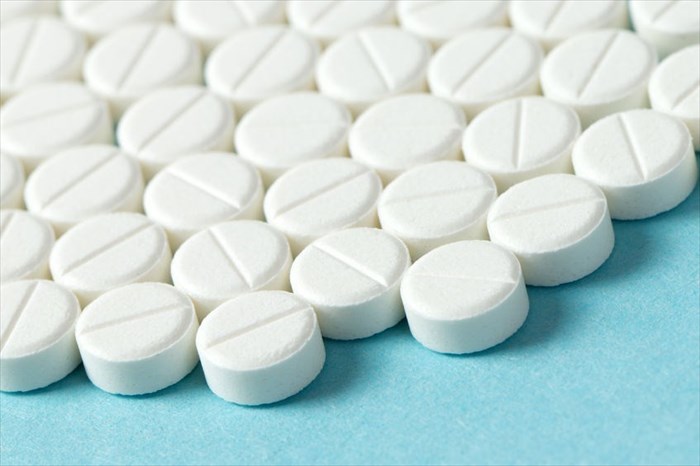 Some brand names associated with aspirin include:
A / B

D / E / F

G / H

M

Acuprin®

Adprin-B

Anacin® Aspirin Regimen

Ascriptin®

Aspergum®

Aspidrox®

Aspir-Mox®

Aspirtab®

Aspir-trin®

Asatab

Bayer® Aspirin

Bayer Buffered Aspirin

Bayer Children's Aspirin

Bayer Women's Low Dose

Bayer Low Adult Strength

Bayer Advanced Aspirin

Bayer Extra Strength

Bayer Extra Strength Plus

Bufferin®

Bufferin Extra Strength

Buffex®

Durlaza

Easprin®

Ecotrin®

Ecotrin Maximum Strength

Empirin®

Entaprin®

Entercote®

Extended Release Bayer 8-Hour Caplets

Extra Strength Bayer Plus Caplets

Fasprin®

Genacote®

Gennin-FC®

Genprin®

Halfprin®

Magnaprin®

Miniprin®

Minitabs®

R / S

U

V

Z

Ridiprin®

Sloprin®

St. Joseph Adult Chewable Aspirin

St. Joseph Regular Strength

Uni-Buff®

Uni-Tren®

Valomag®

Zorprin®
Some brand names – aspirin combination products include:
A

B

D / E

G

Alka-Seltzer® (contains aspirin, citric acid and sodium bicarbonate)

Alka-Seltzer® Extra Strength (contains aspirin, citric acid and sodium bicarbonate)

Alka-Seltzer® Morning Relief (contains aspirin and caffeine)

Alka-Seltzer® Plus Flu (contains aspirin, chlorpheniramine and dextromethorphan)

Alka-Seltzer® PM (contains aspirin and diphenhydramine)

Alor® (contains aspirin and hydrocodone)

Anacin® (contains aspirin and caffeine)

Anacin® Advanced Headache Formula (contains acetaminophen, aspirin and caffeine)

Aspircaf® (contains aspirin and caffeine)

Axotal® (contains aspirin and butalbital)

Azdone® (contains aspirin and hydrocodone)

Bayer® Aspirin Plus Calcium (contains aspirin and calcium carbonate)

Bayer® Aspirin PM (contains aspirin and diphenhydramine)

Bayer® Back and Body Pain (contains aspirin and caffeine)

BC Headache (contains aspirin, caffeine and salicylamide)

BC Powder (contains aspirin, caffeine and salicylamide)

Damason-P® (contains aspirin and hydrocodone)

Emagrin® (contains aspirin, caffeine and salicylamide)

Endodan® (contains aspirin and oxycodone)

Equagesic® (contains aspirin and meprobamate)

Excedrin® (contains acetaminophen, aspirin and caffeine)

Excedrin® Back & Body (contains acetaminophen and aspirin)

Goody's® Body Pain (contains acetaminophen and aspirin)

L

M / N / O / P

R / S / T

V

Levacet® (contains acetaminophen, aspirin, caffeine and salicylamide)

Lortab® ASA (contains aspirin and hydrocodone)

Micrainin® (contains aspirin and meprobamate)

Momentum® (contains aspirin and phenyltoloxamine)

Norgesic® (contains aspirin, caffeine and orphenadrine)

Orphengesic® (contains aspirin, caffeine and orphenadrine)

Panasal® (contains aspirin and hydrocodone)

Percodan® (contains aspirin and oxycodone)

Robaxisal® (contains aspirin and methocarbamol)

Roxiprin® (contains aspirin and oxycodone)

Saleto® (contains acetaminophen, aspirin, caffeine and salicylamide)

Soma® Compound (contains aspirin and carisoprodol)

Soma® Compound with Codeine (contains aspirin, carisoprodol and codeine)

Supac® (contains acetaminophen, aspirin and caffeine)

Synalgos-DC® (contains aspirin, caffeine and dihydrocodeine)

Talwin® Compound (contains aspirin and pentazocine)

Vanquish® (contains acetaminophen, aspirin and caffeine)

Reference:
1. US National Library of Medicine - National Institutes of Health. March - April 1985. Clinical pharmacokinetics of the salicylates: https://www.ncbi.nlm.nih.gov/pubmed/3888490 [Accessed 22.06.2018]

Other
Articles of Interest